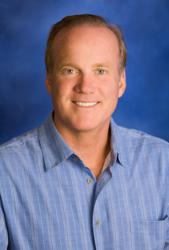 "I hope that following this year, the industry will feel more connected to our issues, our people and our future." - Allan Farwell, 2013 CH&LA Chair
San Francisco, CA (PRWEB) November 27, 2012
The California Hotel & Lodging Association (CH&LA) elected its 2013 Board of Directors at its annual meeting this Wednesday, November 27th at the W San Francisco. The 2013 chair will be Allan Farwell of the Hyatt Regency Indian Wells Resort & Spa. In addition, the elected officers for 2013 were announced as Bimal Patel, CHA, Concept Hotels (Vice Chair); Terri Haack, Terranea Resort (Secretary/Treasurer); and Rick Anderson, Casa Tropicana Inn (Past Chair). Lynn Mohrfeld, CAE is the President & CEO of CH&LA. Additionally, Marcy Tanner of Disney and David Jones of the University of San Francisco will be joining the Board of Directors for 2013.
Six Board members with expiring terms will renew their Board positions. These members are Wes Tyler, Chancellor Hotel; Candace Savage, USA Today; Pat Seminario, Ventura Marriott; Peggy Mosley, Groveland Hotel; Luis Barrios, Best Western Old Town; and Steve Robbins, San Pedro Waterfront. Also, Pam Richardson and Tony Bruno became Advisors Emeritus to the Board of Directors.
In his acceptance speech, chair-elect Farwell urged members to engage with the association and praised the association for its diversity in leadership. "This coming year, we'll be focused on leading our concerted efforts to make it easier to thrive in the hospitality business in California," said Farwell. "I hope that following this year, the industry will feel more connected to our issues, our people and our future."
"I'm very much looking forward to carrying out the mission of the association under the leadership of the new Chair and the entire Board of Directors," said Lynn Mohrfeld, CAE, CH&LA's President & CEO.
# # #
The California Hotel & Lodging Association (CH&LA) was established in 1893 and is a Partner State Association of the American Hotel & Lodging Association. It represents all segments of the lodging industry including the California Association of Bed & Breakfast Inns - California's largest association of professional innkeepers and certified bed and breakfast inns. CH&LA is the leading resource for communicating and protecting the rights and interests of the California lodging industry. CH&LA is on the web at http://www.calodging.com.