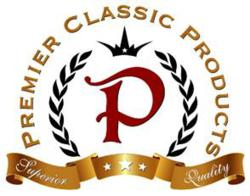 Fairfield, NJ (PRWEB) November 28, 2012
Premier Classic Products, Inc. has established a new web site focused primarily on the Jewish Community. The online address of the site is http://www.kosherplastic.com. The company is a manufacturer and distributor of plastic food service products certified 100% animal byproduct-free. All of its products adhere to the dietary standards of the Kosher community.
The ERC Group, LLC, a sister company has established the global standard to identify "ethnically and religiously compliant" plastic food service products such as packaging, utensils and containers. This symbol will be the letters "ERC" and will become a leading brand in the global Purity in Plastics movement. Currently, there are standards to certify food and food ingredients, but none for the plastics used in packaging those foods. The ERC certification program will inevitably cause there to be a great deal of pressure on companies to use the ERC "proof-positive", socially-responsible mark.
Visitors to the sight will also be able to purchase sets of food containers that are 100% animal byproduct-free called the Kallah, Mishpachah and Simca sets.
Both Premier Classic Products and The ERC Group are divisions of Premier Group International, Inc.
About Premier Group International
Premier Group International (PGI) was established after conducting marketing research indicates that many of the most highly respected religious authorities (Hebrew, Islamic), as well as various other segments of consumers that purchase with dietary consciousness (Vegan's, Hindu's, wellness advocates), represent a large population that will readily welcome food service and food packaging products with the ERC mark on them to provide proof that no animal stearates or other undesirable ingredients are in their composition. The ERC licensing program will inevitably cause there to be a great deal of pressure placed on companies to align themselves with a "Purity in Plastics" global movement.