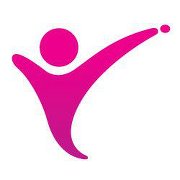 Houston, Texas (PRWEB) November 26, 2012
Vacancy Rewards is one of the top timeshare loyalty programs because they care about their members, which is why they always share the latest information from TSA before any major holidays. December is one of the busiest months of the years to travel, and this is due to the high volume of holiday travelers going to see their families, or even travel to warmer climates to celebrate the end of the year. With this influx of passengers, traveling in the airport can be a nightmare. This is why so many members enjoy the extra information that they receive from Vacancy Rewards every year, and experience traveling more efficiently.
Vacancy Rewards reminds holiday travelers of the increase in traffic that everyone will experience this season. There are so many people trying to get to their destinations that it is important to show up for flights even earlier than usual. This provides enough time to wait in long lines and survive any delays that could occur from having bags searched, or any other unforeseeable hold ups. This is also why the TSA recommends that travelers get as many items in their checked luggage as possible, this way they can get through security faster. With a light carry-on bag, that is only holding valuables and necessary items, it is possible to easily pass through security.
This holiday season TSA has also revealed some important new security rules that will be helpful in traveling this season. If someone is a frequent flier, then they will be able to go faster through security checks. TSA has also stated that the elderly, and children under 12, can keep their shoes on when going through security this 2012 season. These little tweaks with security are meant to speed along the process so that everyone can make it to their flights on time. TSA has also stated that they are also attempting to reduce the number of pat downs by implementing more of the full body scanners. With these changes it seems as though this holiday season could be one of the easiest traveled yet.
Vacancy Rewards also wants to remind travelers not to take anything banned into their luggage, otherwise they will be confiscated. Some of these items include knives, pepper spray, and liquids that are over 3 ounces, As long as travelers keep contraband items in mind, there is no reason why traveling in the airport for the holidays can't be easy and painless. Vacancy Rewards recommends double checking luggage, arriving at least 3 hours early, and only carrying items in the carry-on that are valuable and can't be lost. Vacancy Rewards recommends these tips so that travelers, and members alike, can experience stress-free airport traveling this holiday season.
# # #
Vacancy Rewards Contact Information:
Web Support and Affiliate Reservations: 1-877-821-9549
Web Concierge/New Member Activation center:
USA/Canada: 1-877-212-3834
USA/Canada: 1-877-215-5676
Mexico: 1-800-872-0909
info(at)vacancyrewards(dot)com
http://www.vacancyrewards.com