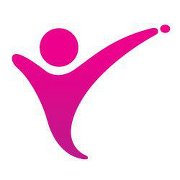 San Diego, California (PRWEB) November 26, 2012
Vacancy Rewards has begun their deals for the holidays, and have also begun to pass along news for the top travel scams for this holiday season. It seems as though more and more people are traveling during the holidays, and this causes more scam artists to pop into the travel scene. These con-artists are focused on taking advantage of people's holiday cheer, or their inexperience in traveling. Whatever the case, Vacancy Rewards is seeking to diminish the harm that these scam artists can cause through providing inside information to help members and travelers make it through the holiday season unscathed.
The first scam that Vacancy Rewards warns against are e-mail chain letters promising 5-starvacations for unbelievable deals. There are so many of these this season, and it seems like the emails are getting more and more realistic. These fraudulent companies have real sites, toll free numbers, and even packages. Now, it varies site to site, some of them promise a vacation and what traveler's receive is nothing like the vacation they were promised. Or these sites take a credit card number and nothing is given in return. If something seems too good to be true, it probably is, Vacancy Rewards recommends searching into something fully before providing any private information, and making sure that everything is as it seems.
Another popular scam occurs when arriving at a new location, and hopping into a cab to go to a hotel. This cab drive will either take travelers the wrong way, or could even say that their destination is closed or no longer exists. Many travelers then take these cab driver's advice, and go to a totally new hotel that tis lower quality, while their real hotel is perfectly fine and on the other side of the city. The best way to avoid these awful cab drivers is to perform a quick search before heading to a new area, and noting any cab companies to avoid, and those that are reputable. Travelers should also follow their instincts, don't let a driver recommend a new hotel, get out of the cab, call and check on reservations and go from there. If there is a car service or shuttle through the hotel, this is one of the best ways to get back and forth safely.
These are only a few of the tips that Vacancy Rewards is providing for the holiday season to help travelers arrive safely to their destinations. Through these few pieces of advice, travelers are finding it easier than ever to travel safely with confidence this holiday season. Thanks to Vacancy Rewards, many people can avoid all of the stress and scams of the holidays, and instead enjoy the time that they have with their loved ones.
****
Vacancy Rewards Contact Information:
Web Support and Affiliate Reservations: 1-877-821-9549
Web Concierge/New Member Activation center:
USA/Canada: 1-877-212-3834
USA/Canada: 1-877-215-5676
Mexico: 1-800-872-0909
info(at)vacancyrewards(dot)com
http://www.vacancyrewards.com