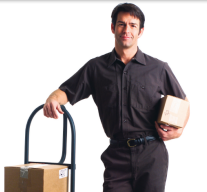 Atlanta, GA (PRWEB) November 27, 2012
A-1 Express, a same-day courier of transportation and distribution services nationwide, announces their online affiliate information form for courier companies throughout the United States. The form offers couriers of various business sizes the opportunity to become an official A-1 Express service provider in their respective markets.
The online affiliate form is located on the courier's extensive website via the "Affiliates" link. The form requests information from the courier such as contact information, service area and more. The form is then submitted to the National Dispatch Manager of A-1 Express, who handles couriers becoming affiliates.
Couriers have many benefits as an affiliate partner of A-1 Express. Affiliates experience increases in their sales and profit margins. It requires no monetary investment and couriers are positioned to expand their current service market. Couriers will have a solid partner to engage in new courier logistic solutions, which they could not pursue and accomplish on their own. Affiliates can also utilize A-1 Express to service their clients, even assist them to establish their own nationwide service.
A-1 Express Incorporated is a recognized leader in courier logistics, messenger and transportation services. From small packages to palletized freight, A-1 Express successfully provides a high level of same-day delivery for over 1,500 clients, including Fortune 500 companies. With a focus on superior customer service and utilization of modern courier technology, the Atlanta-based courier strives continually to offer delivery solutions that satisfy their customers every time.