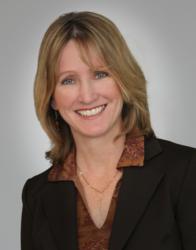 We have a tremendous opportunity to revolutionize the way businesses and entrepreneurs around the world operate.
San Mateo, CA (PRWEB) November 28, 2012
SaaS Markets, a global leading business app store provider, recently named Heidi Elgaard as its new global chief marketing officer, responsible for the company's global PR and marketing operations. The appointment comes during a period of strong momentum for SaaS Markets. The company has launched software-as-a-service app stores for businesses around the world, and is working with organizations from chambers of commerce across North America to global financial institutions, to enable them to introduce branded SaaS app stores for their customers and members.
"We chose Heidi as our new CMO due to her extensive background in leading global marketing efforts for major corporations," said Ferdi Roberts, CEO and founder of SaaS Markets. "Heidi is going to lead SaaS Markets' efforts to transform the way business owners conduct business and help us to educate those businesses, as well as app vendors, about the tremendous value available from our business app stores."
Heidi brings more than 15 years of experience in lead marketing roles, strategic planning, business development, and digital content development and distribution to SaaS Markets. Prior to SaaS Markets, she was head of marketing for Live365, Inc., a global Internet and mobile radio company with 6000+ stations, leading all corporate communications activities.
Previously, in 2008, Heidi was chief marketing officer for Euphonix, Inc., helping to close its highest revenue in 10 years. In 2005, she founded AirSpun, Inc., a startup that offered online and broadcast marketing and promotions tools for independent music and digital media artists. She built a community consisting of 17,000 indie artists/bands and national radio affiliates including Clear Channel and Entercom.
"SaaS Markets is at the forefront of the SaaS revolution, making it easier than ever for businesses to find and deploy software for any job from anywhere in the cloud. With 23 global web-based app stores and growing, SaaS Markets fills a vital need," said Heidi Elgaard, CMO of SaaS Markets. "We have a tremendous opportunity to revolutionize the way businesses and entrepreneurs around the world operate."
About SaaS Markets
SaaS Markets, based in San Mateo, Calif. and Dublin, Ireland, designs and delivers App Stores for the software as a service (SaaS) market. Through relationships with major financial institutions, retail brands, technology companies, small business associations and leading brands, SaaS Markets is bringing software as a service to millions of small and medium-sized businesses across the globe. SaaS Markets offers individual businesses a user-friendly portal that makes it easy to choose the SaaS tool that is right for their business needs. Learn more at: http://www.saasmarkets.com or call 650.458.0748.