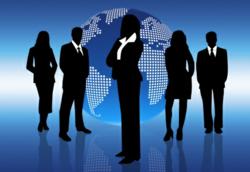 Chicago, IL (PRWEB) November 27, 2012
As a vocational college, Chicago's CSI has many entrepreneurial-minded students walk in through its doors to gain the training they need to succeed in the business world or train toward a new career. Administrators are often asked by students what they need to start a business themselves and if they need a business degree to do it. To give an answer to all students with this question on their minds, CSI has produced a white paper to provide them with a thorough response.
The primary answer is no, students do not need a business degree to start a business. However, this also begs the question, what do you need? CSI has designed its business program around this very idea: the skills you need to succeed in business. These skills, all of which can be learned through study, computer training, and practice, consist of: office management, accounting/finance, customer service, computer software/IT, and professionalism.
The white paper goes on to explain the importance of each quality and how each is employed when starting a business. Managerial skills are critical for not only working with employees, but overseeing the daily and long-term operations of a company. Often entrepreneurs are responsible for their own accounting work and need to know the rules and mechanics of it. Software is also available to help people calculate financial information, and learning proper use of it is key in extracting the most benefit from a program. As entrepreneurs must often deal with clients directly, customer service skills are important for handling those interactions. The use of computer applications and software can greatly facilitate organization, calendars, payroll calculations, inventory, etc. Knowing the capabilities of different software as well as basic computer skills can help your starting business immensely. Professionalism, an entrepreneur's personal conduct in business interactions and work, carries into all other areas. It is an important factor in gaining the respect and trust from clients and employees alike.
Ultimately, while a business degree itself is not required as there are no standards or requirements for opening a business, certain skills are often critical in helping a business make a strong start. CSI has made the guiding principle for its business career program the application of business skills in the real world. The program strives to give students the knowledge and ability (as well as software training) needed to succeed as entrepreneurs.
Computer Systems Institute is a Chicago-based vocational school with campuses also located in Skokie, Gurnee, and Elgin, Illinois. Current programs include career training for professions in the healthcare, network systems administration, and business fields. All vocational programs are designed to train students in practical job skills in a minimal amount of time with an aim toward gaining professional certification.