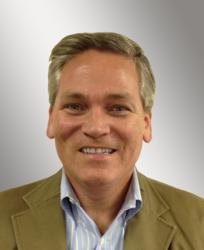 McFadden will be responsible for managing day-to-day operations of the Special Purpose Entity division's existing services.
Wilmington, DE (PRWEB) November 27, 2012
Corporation Service Company® (CSC®), a global provider of business, legal and financial services, today announced the appointment of Joseph McFadden as vice president of operations for its Special Purpose Entity (SPE) division.
A seasoned financial services and operations professional, Mr. McFadden will be responsible for managing day-to-day operations of the SPE division's existing services and will provide strategic oversight as the group launches new service offerings and expands internationally.
Mr. McFadden is a 25-year veteran of the financial services industry with specialties in a multitude of domestic and international offerings, including corporate trust, special purpose vehicle management and independent directors, as well as acquisitions and divestitures.
He previously served in a number of executive management roles including Executive Vice President with Computershare Inc., where his responsibilities included executive management of several business units including Lord Securities and Computershare's U.S.-based trust subsidiary. Mr. McFadden holds a B.S. in economics from State University of New York at Albany.
"Joe brings his diverse experience, strategic focus, strong operational background and M&A expertise to our group," said Bill Popeo, who heads CSC's SPE division. "His knowledge and relationships will drive our continued momentum in becoming the leading independent non-bank provider of trust, agency and special purpose vehicle management services."
About CSC
Corporation Service Company® (CSC®), a privately owned service organization, is a leading provider of entity and matter management, corporate governance and compliance, and trustee services for companies and law firms worldwide; corporate identity protection services for top global brands; and due diligence and transactional services for the world's largest financial institutions. Founded in 1899, CSC has more than 1,600 employees located throughout North America and Europe and provides services in all 50 states, Washington D.C., and in more than 120 international jurisdictions. Visit http://www.cscglobal.com/trust to learn more.