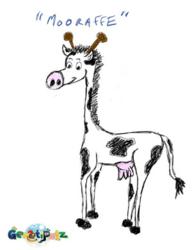 The Kickstarter community has been extremely supportive and we have been very pleased with the campaign.
Charlotte, NC (PRWEB) November 26, 2012
Genetipetz, a unique line of plush toys, has just two days left in its funding campaign on Kickstarter, one of the top crowdfunding sites. Supporting the project is easy, and rewards for helping Genetipetz reach its funding goal range from holiday stocking-stuffers to the actual Genetipetz plush toys.
What are Genetipetz? They are unique and fun stuffed toys that combine features from multiple animals to create new creatures. For example, what happens when the soft, cuddly ears of a rabbit are combined with the whiskers of a kitten and the wings from a bat? A Purrabbibat is born! The Genetipetz line combines all different types of animals from ladybugs, elephants and zebras to turtles, alligators and snakes.
Genetipetz launched its Kickstarter funding campaign on October 23 in order to raise enough money to bring the stuffed animals to production. The project took off quickly, funding 50% of its goal in the first 24 hours, and was recognized on product design "hot lists" which track the most popular projects.
The Charlotte-based company was created by Chris and Carolyn Meade and their two young boys, Jackson, 10 and Cavan, 8, with the hopes of teaching children around the world the power of science and diversity. Chris and Carolyn also wanted to teach their children how to be young entrepreneurs and start a business from the ground up.
"The boys have put hours and hours of effort into making sure this project is perfect and they definitely have the entrepreneurial spirit it takes to make Genetipetz a success," says Meade. "The Kickstarter community has been extremely supportive and we have been very pleased with the campaign."
The project's Kickstarter campaign will end on Wednesday, November 28 at 7:00pm EST and is very close to successfully reaching its funding goal. If you would like to order a Genetipetz animal today, visit http://bit.ly/GPetz to help support the campaign.
About Genetipetz
Genetipetz is a new company based in Charlotte, NC that creates unique stuffed animals for creative kidz by combining the DNA structures of different animals. Founder and CEO, Christopher Meade was inspired by his children to develop Genetipetz and show children around the world the strength of diversity. Meade's two children, Jackson and Cavan, serve as Vice Presidents of Design and Marketing of Genetipetz, respectively. For more information on the company, visit their website at http://www.genetipetz.com, Like Genetipetz on Facebook and Follow them on Twitter @Genetipetz.