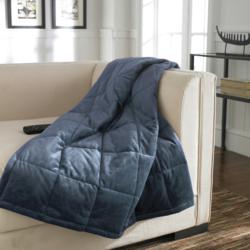 New York, NY (PRWEB) November 28, 2012
Ellery Homestyles, a leader in home fashion, has the coziest blanket to keep the whole family warm this winter.
Experience the ultimate blend of fashion, function and lightweight warmth found in ComfortTech™ Blankets. ComfortTech is the only blanket that combines the coziest of microplush fabrics with superior 3M™ Thinsulate™ insulation.
Cuddle up with ComfortTech anywhere in the home! A perfect addition to any bedroom on those extra cool nights, or while reading a book on a comfy chair.
Check out the Stuffed and Sleepy Sweepstakes, sponsored by Sound Asleep Curtains, for your chance to win a free ComfortTech Blanket and insulating curtains.