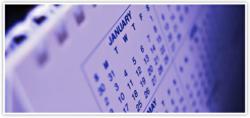 Las Vegas, NV (PRWEB) November 28, 2012
IQTAXX, an Income Tax Preparation Company, Now Offers Year-Round Assistance
The qualified offices of IQTAXX, which services the tax preparation needs of Las Vegas residents as well as those living in neighboring communities, now provides year-round assistance for all tax-related concerns.
A full-service income tax preparation company, IQTAXX recently made the announcement that it is offering year-round assistance regarding any tax-related issues. Reflecting the company's mission to provide a superlative level of customer service for all of its clients at all times, this service is designed to relieve unnecessary stress related to all types of tax correspondence and concerns.
In light of the ever-changing world of tax preparation, the offices of IQTAXX recognize an urgent need to assist customers throughout the entire year rather than solely at tax preparation time. Offering a free initial consultation along with their year-round availability, IQTAXX professionals provide prospective customers with the answers they need to tax-related questions regarding anything from simple inquiries all the way to full-scale audits. The staff employed by IQTAXX are experts in their own right and always perform with the professionalism and expertise expected from such a business.
Believing that "Each United States taxpayer has the right to optimize tax refunds to the fullest potential," the offices of IQTAXX only employ highly experienced tax professionals with the knowledge and expertise needed to fully navigate tax liabilities and laws. Making professional guidance on tax-related matters available throughout the entire year is part of their commitment to provide exceptional customer service each and every day.
An income tax preparation company, IQTAXX employs experienced professionals with the expertise to efficiently resolve a wide variety of tax-related issues.IQTAXX provides a full range of tax preparation services, including electronic filing, paper filing, audit assistance, and refund anticipation loan services. Their website provides a list of additional tax-related services for interested individuals, including a Learning Center that features tax education and additional resources that can be used to answer specific questions regarding tax concerns.
IQTAXX
Las Vegas Tax Professionals
6620 West Flamingo Road
Suite 3
Las Vegas, NV 89103
702.871.7884
702.933.3127 (Fax)
Iqtaxx.com
###