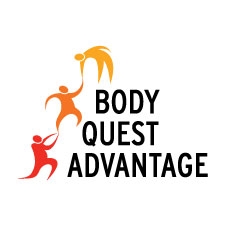 Fort Collins, CO (PRWEB) November 28, 2012
Body Quest Advantage, a Fort Collins based fitness company, has launched MyBQA.com, a free, personalized online fitness, lifestyle and weight loss program for anyone looking for healthy, long-term solutions for uncontrolled weight gain.
"After years of research and development, we've identified the six most vital components of weight loss: Nutrition, Sleep, Cardio, Strength, Flexibility and Self Care and created interactive software allowing individual users to track these components on a consistent basis," said Don Spence, owner and founder of My Body Quest Advantage. "We were shocked there was such a lack of quality online interactive resources for people to incorporate these components. That's why we created MyBQA.com: as an amazingly simple and user-friendly solution for the most effective way to achieve long-term, safe weight loss. And it's free!"
On MyBQA.com, users can quickly enter their daily data and accurately track fitness and weight changes according to personalized specifications. The easy-to-use interactive database contains caloric values for 9,000 food items and 900 exercise components, and incorporates precise algorithms based on user's fitness data to offer a detailed snapshot of how daily decisions are affecting fitness and weight goals.
"Users can quickly see both calories in and calories out beginning with their own metabolic rate," said Spence, "MyBQA.com makes it fast and easy to track personal progress without having to calculate calories yourself."
Historical charts reveal at a glance just how an individual's lifestyle patterns are affecting their daily health and weight, and create a big-picture image guiding users to make wiser lifestyle and fitness decisions for long-term success. MyBQA.com also makes it easy for users to share this information with physicians, personal trainers, and coaches.
In addition to the personalized data center, MyBQA.com is packed with informative articles on health and nutrition to help educate users on the importance of the Six Vital Components of weight loss.
"Very few things are as important as your health," said Spence. "People need to stop searching and paying for expensive, unhealthy quick-fix gimmicks and get back to the basic components of health and weight loss to enjoy a thriving life... at MyBQA.com that's our ultimate mission."
###