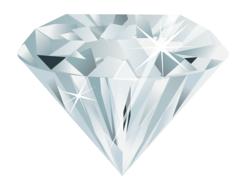 Clients that purchase diamonds with the help of a diamond broker should feel confident that they have someone on their side during the process. Someone that is going to find them the best diamond at the best price.
Los Angeles, CA (PRWEB) November 30, 2012
Jeremy Auslander, partner of LA's Premier Private Jewelry firm, Roxbury Jewelry, LLC., introduces ProDiamondBrokers.com, a website that combines both an online and offline diamond buying experience, giving the consumer expert advice, unparalleled selection, confidence and pricing power.
For the past 5 years, Mr. Auslander has built an incredible clientele, ranging from top corporate executives to recent college graduates. The one thing tying them together was that they wanted to buy a diamond. With such a wide range of requests (size, shape, quality and budget), Mr. Auslander quickly realized that it would be impossible for him to have every diamond his clients asked for. Rather than telling his clients he doesn't have what they're looking for, he made connections with the worlds' largest diamond suppliers so that whether he received a call for a $1,000 diamond or a $1,000,000 diamond, he could source it and show it, making his clients happy and in the process developing a new niche in the industry as a Diamond Broker.
ProDiamondBrokers.com has partnered with retail stores throughout the country, making their diamonds accessible to anyone in any city. The process is simple: just call or email to be connected with your diamond broker who will advise and source the best diamonds based on the client's needs and arrange to have the diamond shipped to a retailer near the client to view in person, at no cost to them. For the first time, diamond buyers have someone in their corner helping them during one of the most important and expensive decisions in their lives.
With the increasing presence of online retailers, consumers are more educated and are more price conscious than ever before. With that said, buying a diamond should not be made by looking at a certificate online. Every diamond is unique. Unlike a car or a TV, where each one is manufactured exactly the same, diamonds are created by mother-nature and no professional diamond buyer would ever purchase a diamond without viewing it in person first and neither should a novice consumer. Although online diamond purchases only make up approximately 10% of all diamond sales, Mr. Auslander believes this number will increase and so will scams. Companies trying to pawn off lower quality diamonds as higher, using unreliable laboratories that grade diamonds more leniently or even false certificates and undisclosed enhancements that the novice buyer would never know about will arise.
Advantages of using ProDiamondBroker.com:
Selection – With established relationships to site holders and the ability to source diamonds throughout the globe, we can access any diamond our clients are looking for: size, shape, quality and budget. A retail store will try to push what it owns in its own inventory, even if it is not the right diamond for the client.
Education/Advice – Staff as well as affiliate stores are comprised of GIA (Gemological Institute of America) trained and/or experienced professionals, with terrific track records and the knowledge to appropriately advise and guide their clients. Most savvy diamond buyers will receive education online, but there is a huge difference in reading about diamonds and their characteristics and actually viewing, touching and learning about diamonds in person with an expert at your side.
Pricing/Selection – As a middleman we do not have to put our own money into inventory. This allows us to work on smaller margins and be very selective in the diamonds we choose to show our clients. Headquartered in the heart of one of the major diamond trading districts in the world, we are able to access diamonds at the best price with a selection that no retailer can match. Because we sell to individuals throughout the country, we sell at a much higher volume and thus have pricing power with our suppliers that a store does not have.
Customer Service – Clients receive one-on-one time with their diamond broker, someone to hold their hand during the process and explain everything to them. Accessible seemingly 24/7, our agents will quickly respond with answers to you questions.
Confidence – Clients that purchase diamonds with the help of a diamond broker should feel confident that they have someone on their side during the process. Someone that is going to find them the best diamond at the best price.