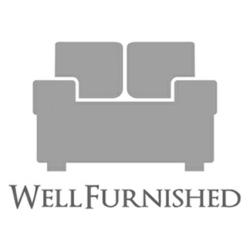 WellFurnished is a wonderful site to post my architectural /art photography
New York, NY (PRWEB) November 27, 2012
Photographer Ellen Fisch, who specializes in architectural /art photography, recently posted several of her stunning sepia and black and white photographs on the unique home décor site WellFurnished. WellFurnished.com gives designers and enthusiasts the opportunity to search, find, share and discuss about home products and design. Presenting both beautiful and functional products for home and the insights of well known interior designers, WellFurnished provides an excellent opportunity to home decorate with the most current market offerings and the advice of top experts in the interior design field.
"WellFurnished is a wonderful site to post my architectural /art photography because of the encouraged interaction among designers, enthusiasts and artists like me who want to showcase our art," says Fisch. The ability to exchange information goes beyond other décor sites that either simply allow comments or promote only the exhibiting of images. WellFurnished actually encourages clients and decorators to explore home decorating industry trends and converse about products and services. Currently, home décor has become a focus of all age groups who seek to create appealing home environments. As individuals spend more and more time in their homes or offices, the interior design field has experienced an enormous growth in interest over the last decade. Within the interior design sector, wall décor has always played a significant part in this market. Recently, photography has become a widely popular way to include art in both home and commercial spaces.
"As a photographer, I am delighted when I know that my photographs are part of home or commercial décor. Art is meant to be appreciated and shared," says Photographer Ellen Fisch. "When I take photographs and later, in post-production, I am always aware of creating images for people to look at. Such is the nature of most self-expression."
Today, many photographers and artists work with designers or directly with clients to create spaces that define individual taste. With so much product in the markets and so many options to explore different tastes, WellFurnished supplies a marvelous way to view over 50+ brands curated by such notable designers as Ashleigh Underwood, Carol Kipling, Michael Ferzoco, Anastasia Faiella, Nicole Maier and Kevin Sawyers. These professionals provide their seasoned know-how and selections as part of the wealth of information on the WellFurnished site. Furthermore, enthusiasts may weigh in with additional opinions and their own "likes." "All of these benefits gave WellFurnished a top position in my list of favorites," remarks Photographer Ellen Fisch. "I also can visualize some of the home décor that my architectural art photography will complement by browsing through the WellFurnished images and products."
Architectural photographs have had a resurgence of popularity in the home decorating marketplace. Designers find that this type of imagery enhances furnishings. Depictions of classic, modern, art deco and other types of architecture have become focal points for many spaces because of the public's fascination with building craftsmanship. Whether the entire structure is represented in a photographic work, or details portrayed such as railings, doors, windows and carvings, architectural photography and art have graced the walls of habitats from the earliest times. "Individuals enjoy looking at the familiar with a twist," says Ellen Fisch. "Looking at a carved doorway can let the imagination go beyond the doorway and into a place. Windows also provide fascination for viewers." WellFurnished has built a platform that promotes the integration of many design elements, including photography that can beautify a space to create unique habitats. According to Tapan Bhat, co-founder and CEO of WellFurnished, "We really simplify client interaction for interior designers by giving them tools to collaborate with their clients over home furnishings selections." Photographer Ellen Fisch welcomes this interaction as a way to include her photography among the exceptional offerings on the WellFurnished site.
ABOUT: Ellen Fisch specializes in stunning black and white and sepia architectural / art photography that enhances home and commercial décor.
To view Ellen Fisch's photographs visit http://www.ellenfisch.com
To visit WellFurnished go to http://www.wellfurnished.com
###