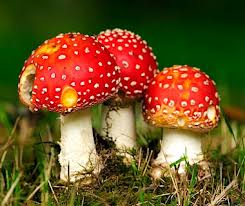 This tragic case highlights important issues about living facilities for seniors or the disabled.
Sacramento, CA (PRWEB) November 26, 2012
The Department of Social Services is charged with investigating the case, and has stated that it cannot release any information on an ongoing investigation.
The case began when a healthcare worker at the senior care facility allegedly picked wild mushrooms to make soup for the residents. The worker and several of the residents became ill almost immediately, and all of them were hospitalized for mushroom poisoning. Two residents died within hours of ingesting the mushrooms. This is the third death associated with the incident. There is no word on the condition of the worker or the other residents who were poisoned at this time.
Every year, the State of California's Department of Health issues warnings about picking and eating wild mushrooms. Several varieties contain deadly toxins, and it has been shown many times that most people cannot easily distinguish between the poisonous and the non-poisonous varieties. The state stresses that it is very easy to confuse some of the harmless varieties of mushrooms with their deadlier cousins, and only a qualified expert can make the determination if any mushroom is edible.
In spite of these warnings, there are sporadic reports of death or illness due to mushroom poisoning. What has made this case unique is the fact that it involved a worker at a healthcare facility and several of the residents, bringing into question the quality of care provided at many senior residence facilities.
John Demas, Sacramento Injury Attorney, notes, "This tragic case highlights important issues about living facilities for seniors or the disabled. While many do try to uphold strong standards of care and safety, it is all too common for one employee to create problems for the facility by negligence, carelessness, or even deliberate abuse of the residents. Experts estimate that one in three nursing care residents are abused or neglected during their stays in these facilities. This case certainly qualifies as a case of abuse by negligence leading to the death and serious illness of several residents. The fact that the worker had no intention of hurting anyone and was in fact affected along with the residents in no way changes the liability of the facility for this disaster."
About Demas Law Group, P.C.: Demas Law Group, P.C., is a personal injury law office in Sacramento, California, dedicated to helping victims of nursing home abuse or neglect as well as those who have been injured in accidents.
Attributes: The Sacramento Bee, "Third person in Loomis poison mushroom case dies," November 21, 2012.