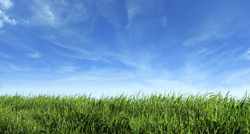 Riverdale, MI (PRWEB) November 28, 2012
Superior Interior, is proud to announce that it has joined Dr. Energy Saver, the nation's leading network of home performance experts dedicated to helping customers lower their energy costs while improving their home's efficiency.
As Dr. Energy Saver Central Michigan, the Superior Interior team focuses on how one home system interacts with others, and conducts a total home assessment to diagnose precisely where and how energy is being used and lost. This enables them to prescribe a master plan to improve the home's energy efficiency and, in turn, provide homeowners with cost savings and a healthier, more comfortable living environment.
The team at Dr. Energy Saver Central Michigan receives thorough and on-going training in the latest innovations and technologies of home building science and energy performance at the network's corporate headquarters in Connecticut, making them leaders in the industry. They are able to offer patented products that are being successfully used throughout the country.
Local residents will be pleased to find a variety of the industry's finest products and technologies from insulation for attics, basements, crawl spaces, and walls; to air sealing packages; weatherization techniques; and replacement doors and windows.
Known for outstanding customer service, Owner Chris Kress has 25 years of experience helping homeowners regulate their heating and cooling systems and is proud to continue serving local residents as part of the Dr. Energy Saver network. Superior Interior is the parent company to Dr. Energy Saver Central Michigan.
Dr. Energy Saver Central Michigan serves residents in the greater Mount Pleasant area including Midland, Big Rapids, Greenville, Bay City, and surrounding cities.