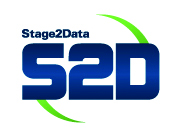 Logistics is an industry with tight margins but also tight data retention laws. Stage2Data helped us get compliant and save thousands.
(PRWEB) November 27, 2012
With decades of experience and over 1 PB of data under management, Stage2Data Stage2Data announces its impact on the Logistics industry. Jacques Swanepoel, Stage2Data President and CTO says, "Stage2Data is ideally positioned to enable the Logistics industry to protect their data while moving toward full compliance."
TMS (Truck Management Software) is a foundation of the Logistics industry and Stage2Data has a team of experts who specialize in backing it up to ensure that companies never lose vital information or data. By keeping the Recovery Time Objectives down on the TMS software, Stage2Data is able to give Logistics companies of all sizes peace of mind and total data security.
Logistics is an industry with recognized tight margins and many executives report that moving to Stage2Data will save thousands of dollars yearly plus vastly improve their ability to ensure their data is safe, recoverable and disaster proof.
Yet, many Logistics companies hold off on making the change to disk to disk and the cloud fearing the transition will be difficult or the cost will be too high. Stage2Data Logistic specific solutions eliminate both of these fears and is gaining an impressive foothold in the industry as a result.
With Logistics compliance regulations changing frequently, many companies are unaware of the fact that they are not compliant with data retention laws. This leaves them at risk of fines or even having their trucks pulled off the road. The Logistics team at Stage2Data works with companies educating them on the current laws that affect their business and then helping them make the quick, efficient and affordable steps necessary to become compliant.
Previous to working with Stage2Data many Logistics companies relied on tape for data backup and recovery. With tape being confirmed by experts as being unreliable, fragile and expensive, the cloud based disk to disk data backup and recovery solutions Stage2Data offers are an impressive improvement. Compared to tape, Stage2Data offers backup protection that is instantly available, encrypted in flight and at rest and it's a solution that eliminates human error.
If you are in the Logistics industry and are looking for ways to stay compliant, save thousands of dollars yearly and enjoy 100% simple, effective and accessible data backup and recovery visit http://www.stage2data.com/logistics/
Company Stage2Data
Stage2Data is a privately held company founded by Jeff Collier and Jacques Swanepoel in 2008. The company is dedicated to working with Enterprise and SMB's to safeguard their data against disaster or loss using the Cloud, Private Cloud, Software, Appliances and Archiving. Stage2Data is the Master Distributor for Attix5 in North America and is a recognized leader in backup and recovery. Stage2Data is headquartered in Oakville, Ontario with offices in the USA. For additional information about the company, please visit http://www.stage2data.com.