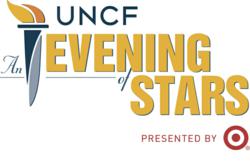 The country is facing a crisis in African American education, and UNCF and BET are determined to do something about it.
Los Angeles, CA (PRWEB) November 26, 2012
UNCF (United Negro College Fund) and BET Networks have announced that actor and comedian Anthony Anderson, a star of the new NBC sit-com Guys With Kids, will emcee the 34th edition of UNCF An Evening of Stars® Educating our Future Presented by Target. UNCF will partner with BET Networks to produce and air the nationally televised variety show that focuses public attention on America's need for more African American college graduates and UNCF's work getting students to and through college. UNCF An Evening of Stars® Educating our Future Presented by Target will be taped before a live audience on December 1, 2012 at the Pasadena Civic Auditorium and will air nationally in syndication and on the BET Network, Saturday, January 26 and Sunday, January 27, 2013 respectively.
Amazing performances and appearances are in store by some of the hottest names in entertainment including; Chaka Khan, Yolanda Adams, Charlie Wilson, Keyshia Cole, Trey Songz, Tyrese Gibson, Melanie Fiona, Eric Benet, Tracee Ellis Ross, Keenan Ivory Wayans and many more.
"UNCF is delighted that Anthony Anderson has agreed to make our cause his cause, introducing the stars who will grace the UNCF An Evening of Stars® stage," said UNCF president and CEO Michael L. Lomax, Ph.D., "the music industry stars who will entertain the studio and TV audiences, and the 'student stars'—the high achieving students who, thanks to UNCF, are getting the education they need to compete in the 21st century economy. The country is facing a crisis in African American education, and UNCF and BET are determined to do something about it."
UNCF, the country's largest and most effective minority education organization, supports the education of more than 60,000 students each year. A recent study by UNCF's Patterson Research Institute showed that UNCF's 38 member historically black colleges and universities (HBCUs) out-perform many non-HBCUs at enrolling and graduating low-income students. UNCF's largest scholarship program, the Gates Millennium Scholars Program, has a 90 percent graduation rate among its 13,000 low-income minority students, a significantly higher rate than the national college graduation rate.
"We are excited to again partner with UNCF on their annual show and we couldn't ask for a more talented or better suited host than Anthony Anderson for UNCF An Evening Stars," said Stephen Hill, President of Music and Specials Programming, BET Networks. "Education has always been important to BET and we love that we get to put our time and talent where our heart is to produce this show."
The UNCF-BET co-production is the second in a partnership that began last year and set the precedent for an exciting and informative show with show-stopping performances by entertainers and "student stars" alike. Throughout the program, some of the biggest names in entertainment, education, politics and sports will help deliver the important message: Educating our future is our responsibility. Students will take their own "star turns," sharing their moving and inspiring stories about how the education support they have received from UNCF has changed their lives. Together, stars and students will remind viewers that it is only with the assistance of UNCF and charitable donations that today's students can become tomorrow's leaders.
Tickets for the live taping of UNCF An Evening of Stars® Educating our Future Presented by Target will go on sale November 26 through Ticketmaster or online at ticketmaster.com.
This year's show is made possible by Target, Presenting Sponsor of UNCF An Evening of Stars®; National Sponsor McDonald's, Official and Major Sponsors American Airlines, Wells Fargo, Buick, AT&T, the U.S Army and Anheuser-Busch; and weekend sponsor Caesars Entertainment.
About UNCF An Evening of Stars®
UNCF An Evening of Stars®, formerly the Lou Rawls Parade of Stars®, first aired in 1979, and since that time has become one of the longest-running and most successful televised events in U.S. history. Over its 34-year history, UNCF An Evening of Stars® has raised more than $200 million that has helped hundreds of thousands of students attend college and graduate. In recent years, UNCF An Evening Of Stars® has featured a who's who of remarkable talent, including Stevie Wonder, John Legend, Chaka Khan, Ne-Yo, Nancy Wilson, Beyoncé, Anita Baker, Jill Scott, Whoopi Goldberg, Fantasia, Joss Stone, Jennifer Hudson, Michael Bolton, Natalie Cole, Herbie Hancock, Al Jarreau, Hall and Oates, Ziggy Marley, Maroon 5, and scores of others. UNCF An Evening of Stars® received NAACP Image Awards for its 2006 tribute to Stevie Wonder, its 2008 tribute to Smokey Robinson and its 2010 tribute to Lionel Richie. Learn more about UNCF An Evening of Stars® at http://www.UNCF.org.
About UNCF
UNCF (United Negro College Fund) is the nation's largest and most effective minority education organization. To serve youth, the community and the nation, UNCF supports more than 60,000 students at over 900 colleges and universities across the country. UNCF supports education through scholarships and other programs, by supporting its 38 member colleges and universities, and by advocating for the importance of minority education and college readiness. UNCF administers more than 400 programs, including scholarship, internship and fellowship, mentoring, summer enrichment, and curriculum and faculty development programs. UNCF institutions and other historically black colleges and universities are highly effective, awarding 20 percent of African American baccalaureate degrees. The UNCF logo features the torch of leadership in education and its widely recognized motto, "A mind is a terrible thing to waste."® Learn more at http://www.UNCF.org.
About BET Networks
BET Networks, a subsidiary of Viacom Inc. (NASDAQ: VIA, VIA.B), is the nation's leading provider of quality entertainment, music, news and public affairs television programming for the African-American audience. The primary BET channel reaches more than 90 million households and can be seen in the United States, Canada, the Caribbean, the United Kingdom and sub-Saharan Africa. BET is the dominant African-American consumer brand with a diverse group of business extensions: BET.com, a leading Internet destination for Black entertainment, music, culture, and news; CENTRIC, a 24-hour entertainment network targeting the 25- to 54-year-old African-American audience; BET Digital Networks - BET Gospel and BET Hip Hop, attractive alternatives for cutting-edge entertainment tastes; BET Home Entertainment, a collection of BET-branded offerings for the home environment including DVDs and video-on-demand; BET Event Productions, a full-scale event management and production company with festivals and live events spanning the globe; BET Mobile, which provides ringtones, games and video content for wireless devices; and BET International, which operates BET in the United Kingdom and oversees the extension of BET network programming for global distribution.