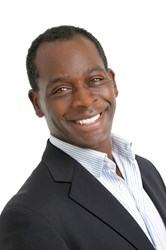 New York/London (PRWEB) November 27, 2012
According to research only eight per cent of Americans stick to their New Year Resolutions*-
So why wait til the New Year to change your life? British author Derek Mills challenges tradition and introduces New Day not New Year Resolutions
As the 2012 Holiday Season is upon us, much of the US population will be looking ahead to the New Year and what they want to change on January 1st 2013. But why wait until 1st January 2013 to change your life? That means missing out on 30 plus days of life contentment and judging by statistics, we aren't do so well at sticking to our New Year's game plan. So what is the solution?
Derek Mills, author of 'The 10-Second Philosophy®: A Practical Guide to Releasing Your Inner Genius' for Success and Happiness (Hay House UK/USA) believes there is a genuine reason why New Year Resolutions don't stick and offers a viable alternative. According to Derek, who is also affectionately known as The Standards Guy®:-
"New Year Resolutions tap into the traditional and I believe that the goal driven lifestyle is outdated even though Western nations have overdosed on it since the 70s. The danger with any type of future-based goals is that we naturally defer our happiness until the goals are achieved. Even when goals are achieved we instinctively set new goals, yet again deferring our happiness. This process does not serve us.
"My new book, The 10-Second Philosophy®, can help all of us find a new way to find and manage our inner TrueSelf and work-life equilibrium, based on Standards instead of goals. Standards are the basis, criterion, levels, qualities and rules that we live our lives by each day. Standards are a now experience we can be happy today, one day at a time; hence the term New Day Resolution. All you need to do is find your very own 10-Second Moment as your starting point. I did and you can too. The rest will follow suit," enthused Derek.
Derek Mills' '10-Second Philosophy®' approach affects the seven key life areas:-

Personal health and fitness
Environment (Internal attitude and external circumstances)
Relationships
Family
Emotions
Career
Time
Father of four, Derek Mills, living in The West Midlands in The UK, has learnt from personal experience that change can happen in seconds. Back in 2003, Derek was at rock bottom, working long hours, struggling financially, neglecting his health and hardly spending any time with his family.
Late one night, the office security guard asked him a seemingly insignificant question: "What time did you get in this morning?". The guard walked away after Derek had answered, and in the following 10 seconds Derek felt a surge of feelings rise up inside him. He looked honestly and deeply within himself and had a breakthrough moment, revealing a new way of living.
In that moment of clarity Derek realised that his current life was intolerable. Having always thought the answers were outside of him, in that moment he tapped into something much more powerful, his inner voice, or his TrueSelf. He knew exactly what he had to do – to stop setting goals and instead set new high daily standards for his life, which were congruent with who he really was on the inside. Immediately he set and started living his life based on the Standards he set for himself and his life began to improve. He discovered a genius within him (and believes that we all have a genius inside of us that can revolutionize our lives) and began to live from this place.
By 2007 Derek was a millionaire, working a three and a half day week, spending time with his wife and children and living the life he had dreamed of. Today, Derek is sharing his vision and learnings with Americans through the publication of his first book, The 10-Second Philosophy and to audiences worldwide as an inspirational speaker.
So take 10-Seconds out of today to tap in and find your TrueSelf. The new you doesn't have to wait for the clock to strike midnight on 31st December to embrace a Great New Day. HAPPY HOLIDAYS!
Derek Mills' 'The 10-Second Philosophy®', published by Hay House UK/USA, is available to buy at all good book shops and online at Amazon.com.
'The 10-Second Philosophy' is also available to buy as an e-book.
Follow Derek on Twitter @derekmills1 and 'Like' his Facebook page 'DerekMills.The10SecondPhilosophy'.
"Derek Mills has found out how to create lasting success. He walks his talk - it's powerful and inspiring and a gift that he's sharing with us all" - John Gray, Author of 'Men Are from Mars, Women Are from Venus'
-ends-
For media information regarding Derek Mills and the launch of his new book, photography, book copies/extracts and interviews, please contact:-
Miranda Leslau miranda leslau pr +44 (0) 7912 644993 miranda(at)mirandaleslau(dot)com
*http://wiki.answers.com/Q/What_percentage_of_people_fail_the_resolutions_they_make_on_New_Year's_Day