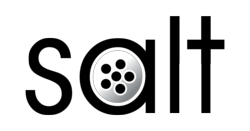 SAP Certification is important to IT managers. It tells them that Salt, as tested, will integrate with their SAP solutions.
Madrid (PRWEB) November 27, 2012
Revelation Software Concepts Pty Ltd (RSC), a pioneer and market leader in simplifying change control for users of SAP® software, today announced that version 2 of its popular Salt change intelligence software has achieved SAP certification as powered by the SAP NetWeaver® technology platform 710.
The SAP Integration and Certification Center (SAP ICC) certified that Salt 2 integrates with SAP NetWeaver 710 as an add-on to the ABAP® programming language for use with the SAP ERP 6.0 application. After successful testing of Salt 2 via the ABAP add-on integration scenario, it is authorized to use the "Powered by SAP NetWeaver" certification logo, which is an important designation for many IT decision makers.
"SAP Certification is important to IT managers," commented Rick Porter, VP Business Development at RSC. "It tells them that Salt, as tested, will integrate with their SAP solutions."
Salt extracts, archives and analyzes change activity across all systems running SAP solutions, providing visibility into an organization's custom ABAP-based code and data dictionary objects. This accurate, near-instant, intelligence about the state of SAP software-based systems helps users interpret system changes and act quickly to improve processes or spot problems and perhaps avoid larger issues.
The following are the SAP-certified functions of Salt 2 via the ABAP add-on integration scenario:

Read and monitor changes to custom workbench objects
Read versionable custom workbench objects version data
Read and monitor transport release and object information
SAP Solution Manager Ready
Salt 2's instant visibility capabilities are useful for SAP software-based IT systems ranging from straightforward DEV-QA-PRD architectures to complex N and N+1 systems. The software has earned popularity with global and regional organizations of all kinds. Running as a virtual appliance, the Salt 2 platform, which is Solution Manager Ready, is compatible with VMware Player, Workstation, ESX/ESXi 3.5 and later, VirtualBox and Xen. A fully functional 90-day free trial subscription of the software is available for use on up to 20 systems.
Complete information, including a list of currently available Salt applications, information on subscription options, and a fully functional Salt online test drive system, can be found at http://www.saltapps.com. More on Revelation Software Concepts and its change control technology can be found at http://www.xrsc.com
About Revelation Software Concepts
Revelation Software Concepts (RSC) specializes in simplifying change control for SAP solutions, developing market-leading technology to reduce the risks and lower the costs of delivering changes into information systems. Since RSC was founded in 1997, some of the world's largest companies have come to rely upon its mature change control solutions. Its deep expertise and responsive support have made RSC the leading change-control specialist for SAP solution-based infrastructures around the globe. RSC is 100% SAP solution-focused. Its products simplify change control for both ABAP and non-ABAP programming language-based technologies, reflecting RSC's commitment to technologically innovative change control solutions that serve current market needs. For more information, visit http://www.xrsc.com.
# # #
Note to Editors—Salt is a registered trademark of Revelation Software Concepts Pty Ltd. SAP, SAP NetWeaver, ABAP and all SAP logos are the trademarks or registered trademarks of SAP AG in Germany and in several other countries. All other trademarks or registered trademarks are the property of their respective owners.