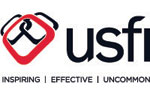 We are finishing 2012 strong and will keep this momentum moving forward in 2013," said Lori Powers Adams, Director of Business Development
Dallas, Texas (PRWEB) November 28, 2012
Dallas-based USFI has recently launched six new clients in industries including cosmetics, telecom and restaurants, adding these accounts to its stable of satisfied clients. It is often said that as an ad agency, USFI is the city's best-kept secret, and this may prove true as USFI selectively on-boards clients and looks to engage customers for life. "New business is the lifeblood of any agency and a validation of the hard work we put into winning new business and then maintaining it," said Douglas Ritter, President of USFI.
USFI is a company that supports clients in numerous stages of growth, from startup and growth expansion to companies that are ready to move to another revenue level. The benefits that USFI brings to clients are first the ability to listen to the client – what do they need and desire to achieve? Second is designing the strategy, direction, goals and plan. Third is the execution of the strategy, executing precisely to achieve the goals and initiatives of each business and contributing to the bottom line.
Each of these new clients is at a different phase of growth and therefore has different needs. USFI's team has the talent and abilities to meet these needs and deliver growth strategy for years to come. Most clients have been with USFI for many years and value the talent and relationships that come with a company that possesses loyalty, integrity and character.
"We have been fortunate to have been awarded several new engagements with new and existing clients in this past year. We are finishing 2012 strong and will keep this momentum moving forward in 2013," said Lori Powers Adams, Director of Business Development, National Accounts.
USFI Advertising
USFI Advertising, a division of USFI, offers deep resources that provide exceptional branding strategies for increasing market share; award-winning creative, production and printing capabilities; unparalleled service and integrity, with a single point of accountability; and complete support for logistics and fulfillment with near-perfect reliability. For clients in more than a dozen industries, USFI Advertising has become the strategic partner that reliably creates value. For more information about USFI Advertising, please visit http://www.usfi.com/advertising.
About USFI
USFI is a Dallas-based marketing and technology company, serving clients in a dozen industries since 1984. As a woman-owned business, USFI is positioned to serve the markets requiring and benefiting from this certification. Services include marketing communication, digital interactive solutions, creative services, print production, and logistics and supply chain management. For more information about USFI, visit http://www.usfi.com.