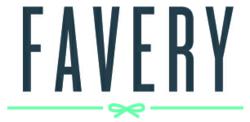 We are continuously looking for new ways to offer original inspiration to our Favery community...
Portland, OR (PRWEB) November 27, 2012
Favery announced a new partnership today with several leading tastemakers in the entertaining, design, and hospitality categories:

Kinfolk Magazine;
Cyd Converse, creative director of entertaining and lifestyle blog The Sweetest Occasion;
Stacy McCain, owner of San Francisco's Stacy McCain Event Planning;
Catherine Bartolomei, proprietor of the Farmhouse Inn;
Anna Beth Chao, decorator and stylist from home décor blog AB Chao;
Lia Griffith, creative director from design studio and stationery business Elli;
Heidi Zumbrun, owner of Gertrude and Mabel Wedding Photography studio;
Irene Hoofs, founder of BloesemBlogs;
Stitch Fix, online personal stylist clothing service; and,
Julie Ruble, author of the Willow Bird Baking blog.
"A Curated Holiday" offers Favery, a social media community for planning and getting advice on life and style decisions via online bulletin boards, original content sourced from the world's leading tastemakers. From "Holiday Entertaining" advice from Kinfolk Magazine to "Holiday Crafts for Kids" from the Bloesom Kid's blog to throwing a "One-of-a-Kind Holiday Party" from Cyd Converse, the Favery community can easily access advice, discover trends, find new products, and get fresh ideas.
"Favery's partnership with tastemakers is symbiotic," said Favery CEO, Anne Nichols. "Favery's growing community gains easy access to the type of inspiration they're looking for while tastemakers can promote their brands and broaden their reach and exposure. We want to offer our community something different and make it simple for them to find the original content they're searching for. What better way than to promote the people and companies that are today's tastemakers. We are continuously looking for new ways to offer original inspiration to our Favery community and partnering with tastemakers felt like a natural progression."
In addition to original content, Favery offers users a way to engage with each other by asking for opinions and feedback through the use of customizable polls. Users can also "Fave" tips and ideas onto personalized boards and choose to make boards public or private. Favery is the place to have a dialogue with a trusted community of friends on just about anything, from entertaining to fashion to wedding planning and home remodeling.
Users should look for "A Curated Holiday" under the "Featured" tab on the Favery home page, http://www.Favery.com. From there, Favery users will be able to engage with tastemakers and discover great advice and ideas for holiday style and inspiration. All of these ideas and inspirations can be saved to users' own Favery boards. Not on Favery yet? It's free and easy to create a new account.
About Favery
Favery is the place online to gather ideas and get advice from friends to help make life and style decisions: from fashion to decorating, entertaining to beauty, and everything in between. Users easily post ideas and inspiration on visual bulletin boards with varying privacy options and gather feedback, suggestions and opinions through polls and other discussion options. Favery's friendsourcing format enables users to create a dialogue with each other around the details of impending events or activities. To incorporate your friends' trusted opinions, advice and recommendations into your next decision, visit http://www.Favery.com. Follow Favery on Twitter (@MyFavery) and on Facebook (/MyFavery).
Favery is a registered trademark of Favery, Inc. All other trade names, trademarks and registered trademarks are the property of their respective owners.