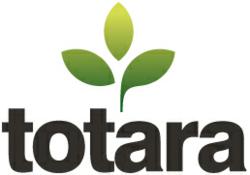 Richard Wyles, CEO of Totara Learning Solutions said, "It has been a busy and exciting year, and on behalf of our team, it is very encouraging to receive this recognition from our peers in NZ."
Wellington, New Zealand (PRWEB) November 27, 2012
This year, Totara was also selected as a top 20 learning portal company 2012 by TrainingIndustry.com. In further recognition of the strength of this business model, Totara recently won an Excellence Award for Best Open Source Solution at the US 2012 Best of Elearning! Awards.
Davie Moskovitz, one of the New Zealand Open Source Awards judges, and Chairman of Webfund, stated "Totara is transforming the learning management marketplace. A key reason Totara won the award is the success of their commercial open source business model. Totara's level of innovation clearly offers great value to clients, demonstrated by their growing international market coverage."
Richard Wyles, CEO of Totara Learning Solutions said, "It has been a busy and exciting year, and on behalf of our team, it is very encouraging to receive this recognition from our peers in NZ, as there's a lot of fantastic open source projects going on. Our open source approach to providing business focused learning technologies is making a significant impact with both small and large organizations worldwide, because we're combining the benefits of having a low-cost, yet fully-featured LMS along with the benefits of customers controlling their destiny and having the absolute flexibility to build extensions."
About Totara Learning Solutions
Totara is an open source learning management system for the corporate sector based on Moodle. Totara LMS has a range of enhancements over and above the wide-ranging functionality already available in Moodle. These enhancements are designed specifically for corporate organizations and include:

Individual development plans
Classroom management
Team management
Competency management
Learning paths
Program management
Sophisticated reporting
Enhanced search
The Totara LMS Partner Program is designed to support organizations in delivering enterprise LMS solutions to their clients.
Please visit http://www.totaralms.com