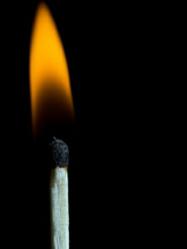 Overlooked maintenance, appliance abuse and lack of supervision are the most common causes of appliance-related damage
Falls Church, VA (PRWEB) November 29, 2012
In the light of numerous reports of house fires that occurred on Thanksgiving Day, Virginia-based appliance service company Discount Appliance Repair encourages consumers not to neglect appliance maintenance and follow safety rules.
Besides other causes of fire, such as old wiring failure and chimney malfunction, there are quite a few reports of appliance-related fires on Thanksgiving Day. According to The Southern Illinoisan, a turkey fryer could have been the reason of the garage fire in a Chicago suburb.
In a similar report from The Leaf Chronicle, portable space heaters or an electric unit could have caused a trailer fire that killed two people in the Stewart County.
"Appliance-related house fires are not that rare, especially around the holidays," pointed out Amjad Jamil, the owner of Discount Appliance Repair, a company specializing in appliance repair in Virginia.
He went on to add that after big holidays, the company also gets a lot of calls from people dealing with jammed garbage disposals, overflowing dishwashers and malfunctioning refrigerators due to abuse of the appliance or skipped maintenance.
According to the nationwide Angie's List poll, more than 40 percent of respondents expressed intention of hosting a holiday dinner this year. Additionally, 11 percent said they had an appliance stop working in the middle of dinner preparation.
"Because holiday season comes with busier schedules and increased strain on household appliances, it's more important than ever to follow manufacturer's product manual and common safety tips," shared Jamil. He further explained that, from his experience, overlooked maintenance, appliance abuse and lack of supervision are the most common causes of appliance-related damage.
"It's often difficult to find time to schedule your Virginia appliance repair or maintenance, but remember that already overworked and poorly maintained appliances are bound to fail once you increase their use during the holidays," said Jamil.
He also added that even properly maintained appliances may malfunction if they get overloaded, which often happens to refrigerators, garbage disposals and dishwashers as they are struggling to keep up with the amount of food and dirty dishes produced during holiday dinners.
According to the Hattiesburg Fire Department, many fires happen due to electric appliances left on with no supervision, and space heaters are subject to such abuse more than any other appliance. "Whether you are leaving a room or exiting a house for a long time, make sure all appliances are turned off or, possibly, even unplugged," suggested Jamil.
In the wake of the Black Friday and Cyber Monday shopping craziness, he also recommended to ensure that all newly purchased appliances are professionally installed, as proper installation is the first step to appliance safety and longevity.
About Discount Appliance Repair
Family owned and operated, Discount Appliance Repair is experienced in servicing such appliances as refrigerators, ovens, water heaters, central air conditioners, heat pumps, etc. Having established business in two states and seven counties, the company has recently expanded its coverage to the Washington, DC area. For more information, please visit our website at http://www.discappliancerepair.com