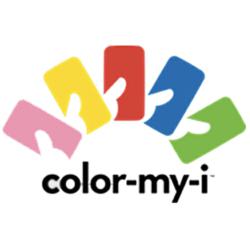 I broke the screen on my iPhone 4s and Color My I fixed it extremely quickly. I will most definitely be using Color My I to color swap my new iPhone 5 this Christmas!
- John
Columbia, Missouri (PRWEB) November 27, 2012
The brand new iPhone 5 is one of the best selling smart phones on the market today. When it was released in September of 2012, the iPhone 5 sold twenty times faster than all previous models of the iconic Apple handset. Currently, more than 2 million units are in the hands of American consumers and that means it's only a matter of time until one of them is dropped and a screen gets cracked or worse. When that happens, there is only one place that will get a broken iPhone 5 screen fixed rapidly and professionally and that is with ColorMyI.com. Color My I has been in the iPhone screen repair business for years and is the top rated search result in Google, Yahoo, and Bing search engines combined for iPhone screen repair services.
Right now, Color My I is busy developing a one-of-a-kind iPhone 5 screen repair DIY option that allows the customer to make the fix themselves at a fraction of the cost the other screen repair companies charge. Not only does Color My I provide the information and materials needed to fix a broken iPhone screen but also includes the tools necessary to disassemble the iPhone. Because the iPhone 5 is brand new, the technicians at Color My I are furiously developing the DIY kits for the iPhone 5 to be ready by Christmas and there is a form on ColorMyI.com that customers can use to sign up with so they can be the first to receive the kits when they become available. Broken iPhone 5 screens are just a fact of life.
Broken iPhone 5 screens are a reality but what happens when somebody wants to customize their iPhone 5 beyond simply slapping on an overpriced plastic cover? Color My I is the source of the World Famous iPhone Color Swap and have been upgrading iPhone 4's and iPhone 4s's for years with professional, long lasting, and vibrant custom colors that are installed underneath the glass! The result is a stunning and long lasting custom look that nobody else can even come close to mimicking! Color My I is the industry leader in customizing your iPhone and the World Famous iPhone 5 Color Swap will be available for Christmas 2012! Just like for the iPhone 5 screen repair, there is a form that customers can fill out that will put them on a list to be among the first to be notified of the brand new products. And because Color My I is the #1 supplier of IPhone screen repair products and iPhone color sway kits, customers will always have superior customer service and technical support from Color My I.