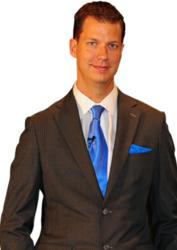 She'll reveal her insider secrets and the powerful networking strategies today's business women need to know
Los Angeles, CA (PRWEB) November 29, 2012
Top business guru JT Foxx announced that he's pleased to be welcoming former Sports Illustrated swimsuit model and entrepreneur Kathy Ireland as a headline speaker at his next Mega Partnering event, the world's #1 wealth and business conference to be held in Los Angeles November 29 through December 3.
"Kathy's story is an incredible one," JT Foxx said. "From being a 'super model' in the 1980s to 'super mogul' now, Kathy's built a $2 billion empire, and was the subject of a Forbes cover story earlier this year. Her branding power is incredible. She sells 15,000 different products –windows, flooring, furniture, other high-quality home furnishings, and even wedding dresses – but she always keeps her eye on quality."
"Kathy is an inspiration to so many women, that I've also invited her to be the host of my special Mega Partnering Women's-Only Dinner on Friday during the event. She'll reveal her insider secrets and the powerful networking strategies today's business women need to know," JT Foxx added.
As the world's top business coach, JT Foxx hosts his signature Mega Partnering events to bring together an exclusive group of the world's leading celebrities, multi-millionaires, and investors to network with each other to make new valuable business connections.
About JT Foxx
JT Foxx started investing with nothing more than a rusted out Ford pick-up truck, $974 dollars and 1 cheap suit. Now just 6 years later, he has acquired and sold over 500 properties, closed over $40 million in real estate deals. He is a serial entrepreneur and the host of the syndicated weekend radio personality of the "J.T. Foxx Show" in the U.S. and Canada. He has started several multi-million dollar companies all over the world, became one the most sought after motivational speakers and recognized as one of the top wealth coaches in the world all by mastering the art of partnering, branding, networking, and marketing.