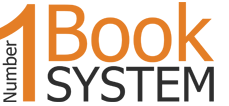 This is a rare opportunity for authors who want to increase their sales on the Kindle platform.
Scottsdale, AZ (PRWEB) November 27, 2012
New and successful Kindle authors alike will be pleased to know that Ryan Deiss has decided to briefly re-open his Number One Book System.
The Number One Book System is designed to give new and existing authors a strategic advantage on the Kindle publishing platform by improving visibility and sales.
"The first time Deiss opened his Number One Book System, it quickly sold out, so this is a golden opportunity for any author that wants to increase sales on of their Kindle books." reports StrategicProfitsFormula.com which reviewed the system.
In addition to being a community where authors can learn how to increase their visibility and book sales, members of the Number One Book System are also provided with a way to solve one of the biggest challenges facing Kindle authors - reviews.
Reviews are a key factor influencing sales. The challenge is getting enough initial downloads and reviews to create the kind of momentum that a book needs to really take off. Unlike other systems which can jeopardize an author's account, Deiss has created a system that helps authors get real reviews.
Those interested in joining the Number One Book System should do so quickly as Deiss is expected to close the doors shortly to new members.
Aspiring and existing authors who want to join the Number One Book System before it closes to new members should visit the official site here.
StrategicProfitsFormula.com provides marketing tips, tutorials, and affiliated product reviews to online business owners who want to increase their profits in less time.
Anyone considering joining the Number One Book System should do so through the official site to insure they receive all of the features and benefits as well as any guarantees Deiss is providing with the course.