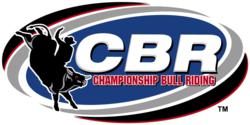 Fort Worth, Texas (PRWEB) November 28, 2012
Tuff Hedeman and Championship Bull Riding (CBR) along with Nashville recording artist and Louisiana native, Frank Foster will storm the Centurylink Center in Bossier City, January 12, 2013, for one great night of entertainment. Tickets for The Eldorado Resort Casino Shreveport Tuff Hedeman Louisiana Shootout presented by Landers Chrysler, Jeep, Dodge Ram go on sale this Thursday at 10AM. It's a jammed packed show you won't want to miss!
Tuff Hedeman and the CBR are taking the bull riding world by storm with the introduction of the new "8-Second Format". Only the top 24 riders in the world will be invited to ride and compete in three rounds of competition. This unprecedented format is a must-see!
Plan now to be at the CBR and cheer on newly crowned 2012 CBR World Champion, and Louisiana native, Josh Barentine on his first appearance back on the tour since his triumphant win!
Another successful Louisiana native, Frank Foster will complete the night with his high energy, outlaw country and southern rock- n- roll brand of music. Frank will be performing all his hits Blue Collar Boys, Rowdy Reputation and Amen.
All this included in the same low ticket price, starting at just $10 dollars! All kids tickets, 12 and under, just $5!
Tickets available at Ticketmaster.com or by calling 800-745-3000.
About CBR
Led by bull riding icon, Tuff Hedeman, Championship Bull Riding, Inc. (CBR) is a nationwide, professional bull riding organization. The CBR Tour events are professionally produced live shows designed to be an adrenaline rush the whole family will enjoy. CBR is broadcast primetime, nationwide, on FOX SPORTS NETWORK (FSN) with over 26 weeks of gripping, television seen by more than 14 million viewers annually. Combined with its subsidiary tour, the Horizon Series, CBR will visit over 70 venues throughout the United States reaching more than 250,000 fans in live attendance this year. CBR is the home of THE REAL COWBOY SPORT™ - the best bull riders and bulls in the world. We are committed to the riders, the fans, corporate sponsors, and all those involved in the professional bull riding industry. For more information on CBR, please visit http://www.CBRbull.com or call us today at 817.626.BULL (2855).
Media Contact: Rave Marketing, (915) 544-9000 or via email at gina(at)ravemarketing.com