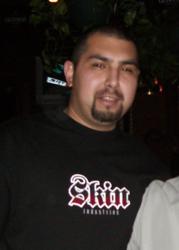 Los Angeles, CA (PRWEB) November 26, 2012
The Law Firm of BD&J, a California personal injury law firm, has been hired to represent the family of Phillip Moreno, who was fatally hit by a car Saturday night at 11:25 p.m. in Torrance, CA. According to multiple online sources, Sherri Wilkins, the driver, was booked on suspicion of drunken driving and manslaughter (Torrance P.D. Case #120000817). Moreno was on foot when Wilkins hit him on Torrance Blvd near Madrid Ave and drove for more than two miles with Moreno stuck in her windshield.
According to online reports, Wilkins turned right on Crenshaw near 182nd St. and was forced to come to a stop as concerned citizens swarmed her vehicle. One of them reached into her car and grabbed the keys. Her blood alcohol- level was nearly twice the legal limit.
Phillip Moreno later died at the hospital.
Kevin Danesh, partner and co-founder of Banafsheh, Danesh & Javid, P.C., said in a statement: "The Moreno family has suffered the tragic and unimaginable loss of their beloved son and brother, Phillip. They appreciate the support of family, friends and neighbors and want to extend a special thanks to the members of the community and first responders that tried to lend comfort to Phillip in his final moments. Lastly, the family would appreciate privacy while they mourn their loss".
Family and friends of the Moreno family have setup a memorial fund for Phillip's family. All proceeds from the fund will go towards helping the family pay for medical and funeral expenses.
Information on making online donations to the family can be found on their attorney's website at http://www.bdjinjurylawyers.com.
Or directly to the bank account at:
Torrance Community Federal Credit Union
Account # 953531-02.
Or mailed to the family's attorney:
BD&J Law Firm
ATTN: Phillip Moreno Memorial Fund
9454 Wilshire Blvd. Ste. 900
Beverly Hills, CA 90212