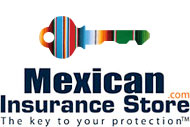 There are also customers who just don't like providing credit card information online," said the manager. "We respect that wish, and we're happy to take orders over the phone as well.
PERRIS, Calif. (PRWEB) November 27, 2012
Mexican Insurance Store.com, a leading online provider of Mexican auto insurance coverage, recently expanded its customer service department. The popular Mexican insurance online provider added new reps to each shift due to increased demand. With the additional help, the company hopes to respond even more quickly to questions, comments and concerns. "We're always happy to hire more employees when necessary," says Linden Gray, the president of Mexican Insurance Store. "I'd rather hire a few new employees than make our valuable customers wait on hold. We've had a great year, and we're excited to have so many new faces here."
Winter is a particularly popular time for travel to Mexico, so Mexican Insurance Store had an especially pressing need to bring on new customer service reps. The reps primarily handle calls about existing orders, but they also help customers place new orders as well. "Our reps are trained to handle a variety of situations," says one manager. "They are vastly knowledgeable about the products we carry, so they are fully prepared to answer customers' questions. By adding a few new reps, we're confident that we will be able to handle the winter rush with ease."
The majority of people who visit the Mexican Insurance Store.com website are able to find the Mexican auto insurance coverage they need and place orders without any trouble. Those who do have questions or experience issues are encouraged to contact Mexican Insurance Store.com. Customer service reps are available to answer questions about various Mexican insurance online policies and to help walk customers through the ordering process. "There are also customers who just don't like providing credit card information online," said the manager. "We respect that wish, and we're happy to take orders over the phone as well."
Existing Mexican Insurance Store customers are glad to hear about the new employees. "I've never had any problems when ordering from the site," says one customer. "I only had to call customer service one time, and my issue was resolved quickly. It's just nice to know that Mexican Insurance Store is willing to hire new people when they need to. Some companies just make customers wait, and that isn't fair." Before calling customer service, Mexican Insurance Store.com customers are encouraged to browse through the FAQs on the site. "The site has plenty of resources," says the manager. "People can usually find what they need to know that way as well."
As far as what 2013 has in store for Mexican Insurance Store, no official plans have been announced yet. The company plans to keep the new employees for the long term and is hoping to add a few new products over the next year as well. "As always, we'll probably make improvements to our site," says Gray. "Our goal is to be the top resource for Mexican auto insurance coverage on the Internet, and I think the quality of our site plays a huge role in that. Some exciting things are in store, and we'll announce them later."
About Mexican Insurance Store.com
Mexican Insurance Store.com is the largest provider of low-cost Mexican Insurance online policies in South California's Inland Empire, the 3rd most populous metropolitan area in California. The company offers a variety of Mexican auto Insurance coverage online and provides policies to Canada and US travelers nationwide. Self-service policies are purchased and printed instantly by customers or created by them and emailed or faxed to customers in minutes at no additional charge.
For additional information call 888 800 9988 from US or Canada or 001-881-800-9988 from Mexico or 951-657-4220 Direct.
Contact:
Mexican Insurance Store
service(at)mexicaninsurancestore(dot)com
3819 Saint Austell Way
Perris, CA 92571