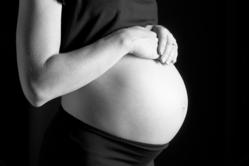 Women who wait to have children until their late thirties or forties face declining egg quality and numbers. Longevity herbs has several products that may increase fertility.
Beverly Hills, CA (PRWEB) November 27, 2012
Making the decision to have a child is an important one, and it's a decision that many women are coming to later in life. Nowadays it is fairly common for women to spend their early thirties focused on their career, education, or enjoying time with their partner; many are not ready to settle down yet. However, women who wait to have children until their late thirties or forties face declining egg quality and numbers. This makes conception more difficult, and as a result, women are using preventive measures at an early age to protect their reproductive health.
Longevity Herbs, a supplement company focused on preventive health and fertility in Beverly Hills, has several products that may increase or preserve fertility in women. Scientific research indicates that taking the right supplements may have a positive impact on a woman's fertility and her chances of a successful conception.
The first product by Longevity Herbs is called Folate Complete. Many women know that folic acid is essential during pregnancy to prevent birth defects, but fewer know that taking bio-available folate before pregnancy may also increase fertility. This supplement features an active form of folic acid that is intended to yield greater benefits than traditional folic acid.
The second product is the Women's Prenatal Omega-3 Complete supplement. Taking the right prenatal vitamins may help women to achieve a successful conception. It is important to note that not all prenatals are the same, and this supplement is enhanced by vitamins, minerals, and balanced purity-certified omega-3s to support overall reproductive health and balance hormones.
In addition to taking supplements, Beverly Hills fertility specialist Dr. Peyman Saadat also recommends freezing your eggs as a preventive measure. While freezing female eggs has proved more difficult than freezing sperm, technological developments over the past decade have turned cryopreservation into a viable and successful option for many women. We also always recommend living a healthy lifestyle to increase fertility: no smoking, limited drinking, eating a balanced diet with B12 and folic acid, exercise, and lots of sleep.
For more information about Folate Complete, Women's Prenatal Omega-3 Complete,
or other supplements which may help with fertility, please visit our website
http://www.longevityherbs.com or call (888) 245-0718. If you are looking for a top quality
fertility doctor in the Los Angeles area, Dr. Peyman Saadat runs a wonderful practice and
can be reached at http://www.reproductivefertility.com.