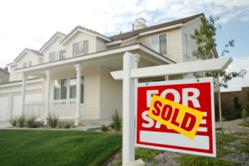 There were extremely difficult times for homeowners following the subprime mortgage implosion that helped to drag down the global economy in 2008.
New York, NY (PRWEB) November 27, 2012
In a recent Investment Contrarians article, editor and financial expert George Leong reports that recent data from the U.S. Census Bureau show that in October, there were 894,000 housing starts, which is above the Briefing.com estimate of 815,000 in October and the 863,000 starts in September. He also notes that a strong building permits reading of 866,000 in October, albeit short of the Briefing.com estimate of 900,000 and the 890,000 reading in September, has also lent support to the housing recovery. (Source: U.S. Census Bureau, last accessed November 20, 2012.) According to Leong, no matter where one lives, it's clear that the housing market is displaying much-improved industry metrics.
"There were extremely difficult times for homeowners following the subprime mortgage implosion that helped to drag down the global economy in 2008," recalls Leong, noting how easy it was to get a mortgage at that time without even having to provide an income or work history to the lenders. "… an entry-level worker at McDonald's could get a mortgage with no questions asked."
Leong notes that luckily, after several years of the housing market being dragged through the mud, the current situation has vastly improved to the point where housing stocks are hot.
In addition to the strong October readings in starts and building permits, Leong reports that declining mortgage rates have also helped the market. He points out that the $40.0 billion in mortgage-buying each month by the Federal Reserve has driven down the cost of interest rates to record lows.
"Moreover, representing another key piece of the housing market, home prices are edging higher, with the S&P/Case-Shiller index, comprised of the 20 largest U.S. metropolitan cities, increasing a better-than-expected two percent in August, representing the seventh straight up month," reports Leong.
Finally, Leong notes that there are more people working, and with the jobs picture improving, he expects the housing market will continue to strengthen. The Investment Contrarians expert concludes by suggesting that any investors currently holding some of the hot homebuilder stocks should take some money off the table after the run-up in the housing market stocks.
To see the full article and to get a real contrarian perspective on investing and the economy, visit Investment Contrarians at http://www.investmentcontrarians.com.
Investment Contrarians is a daily financial e-letter dedicated to helping investors make money by going against the "herd mentality."
The editors of Investment Contrarians believe the stock market and the economy have been propped up since 2009 by artificially low interest rates, never-ending government borrowing and an unprecedented expansion of our money supply. The "official" unemployment numbers do not reflect people who have given up looking for work and are thus skewed. They believe the "official" inflation numbers are also not reflective of today's reality of rising prices.
After a 25- to 30-year down cycle in interest rates, the Investment Contrarians editors expect rapid inflation caused by huge government debt and money printing will eventually start us on a new cycle of rising interest rates.
Investment Contrarians provides unbiased research. They are independent analysts who love to research and comment on the economy and investing. The e-newsletter's parent company, Lombardi Publishing Corporation, has been in business since 1986. Combined, their economists and analysts have over 100 years of investment experience.
Find out where Investment Contrarians editors see the risks and opportunities for investors in 2012 at http://www.investmentcontrarians.com.
George Leong, B. Comm., one of the lead editorial contributors at Investment Contrarians, has just released, "A Problem 23 Times Bigger Than Greece," a breakthrough video where George details the risk of an economy set to implode that is 23 times bigger than Greece's economy! To see the video, visit http://www.investmentcontrarians.com/press.