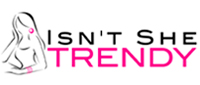 IsntSheTrendy.com readers know the difference between retro fashion and out-of-fashion.
Fort Lee, NJ (PRWEB) November 27, 2012
Marble Media LLC this week launched IsntSheTrendy.com, an online guide to instant chic that's accessible via smart phone or tablet for on-the-go fashion tips.
Whether it's a last-minute invitation to a holiday party, or the upcoming beach wedding of a close friend,IsntSheTrendy.com offers advice on what to wear, wardrobe appropriateness, choosing the right accessories, and what styles need to be retired before they see the light of day again.
MarbleMediaLLC.com's in-house fashion experts break their cutting-edge advice down to four categories – Beauty, Fashion, News, and Shopping, for a complete one-stop style center.
IsntSheTrendy.com readers learn the difference between retro fashion and out-of-fashion in short, easy-to-consume articles that comprehensively focus on choosing the perfect skinny jeans, winter skin care solutions, shape wear options, and the latest color options for fun party hair. Marble Media LLC's fashion editors keep on top of trends and maintain a steady stream of new beauty, fashion and shopping tips to keep the site fresh and new.
Readers will be able to access the latest articles on cutting-edge fashion industry finds like Prada's new hi-tech fashion app, advice on where to shop for a specific holiday chic look, and day-to-evening smoky eye makeup techniques to spice up any look.
IsntSheTrendy.com adds new articles and tips daily, offering readers plenty of reasons to revisit the site often.
For more information, visit the IsntSheTrendy.com website or email info (at) IsntSheTrendy (dot) com.
About Marble Media LLC:
Marble Media LLC is a creator of high-quality, content-rich blog sites that provide expansive coverage of relevant information to readers who make up a wide range of demographics. The Marble Media LLC team of expert writers covers a wide range of specialties including travel, food, health, fitness, social media, marriage, parenting, technology, weight loss, fashion and much more.
For more information on Marble Media LLC's offerings and advertising opportunities, visit the MarbleMediaLLC.com website, or email sales (at) marblemedia (dot) com.
###