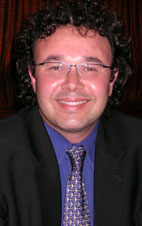 In some instances, a separation of the abdominal muscles is to blame, and no amount of dieting or crunches can rectify that."
Houston, Texas (PRWEB) November 28, 2012
A board certified and internationally recognized plastic surgeon practicing in the world-renown Texas Medical Center in Houston, Dr. Berzin is shedding new light on the tummy tuck procedure and on the reasons why many people – especially women – may not be able to restore abdominal contour, in spite of a dedication to proper diet and exercise. Contrary to popular belief, for many people, the problem goes beyond a simple store of excess fat in the abdominal area.
Dr. Berzin explains, "In some instances, a separation of the abdominal muscles is to blame, and no amount of dieting or crunches can rectify that." The issue is reportedly most common among women post-pregnancy. As such, the tummy tuck procedure – also known as abdominoplasty – plays an integral role in Dr. Berzin's signature "Mommy Makeover," but stands alone as a valuable and highly sought-after cosmetic enhancement procedure, as well.
This information – the root cause behind the struggles of so many who aspire to reclaim their youthful, contoured figures – may come as a relief, as Dr. Berzin acknowledges that "in many cases, it's not the patient's fault." And his tummy tuck procedure provides the answer for which these patients have been so eagerly searching. In addition to excess fat removal and tightening of loose skin, a tummy tuck involves surgical repair of torn and separated abdominal muscles; a feat that can only be achieved through abdominoplasty. In this way, Dr. Berzin is not only restoring contoured physiques, but also hope and confidence to many people who previously believed they were simply destined to "live with it."
For more information on the root causes – and solutions – associated with his Texas tummy tuck procedures, visit Dr. Berzin's website: http://www.drberzin.com/.