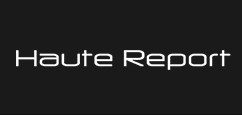 HauteReport.com is a great escape into the world of outrageous wealth.
Fort Lee, NJ (PRWEB) November 29, 2012
Marble Media LLC has launched HauteReport.com, an online guide to the world's finest luxury fashion, travel and accommodations offerings, food, beverages, gear, and even some the world's most affluent personalities. Easily accessed from your smart phone or tablet, HauteReport.com offers readers a peek at the latest high-end trends like the Spring-Summer Fashion Week 2013 in Milan, profiles of some of the finest resort accommodations worldwide, and even the highest priced burger on earth.
HauteReport.com is a the go-to guide for anyone interested in keeping up with the hottest, high style trends around the world. The site's four categories - Haute Gear, Haute Fashion, Haute Life and Haute Profiles - are updated daily by Marble Media LLC's informed and insightful editorial staff who scour the Internet for all the latest news in the world of opulence.
After pouring over diamond encrusted iPad covers, the Versace winter sportswear collection, designer cigars and two story hotel rooms complete with personal butlers, check out our profiles of the "haute-est" movers and shakers in the world today. HauteReport.com will tell you who they are and what makes them Haute.
HauteReport.com is a great escape into the world of outrageous wealth, and the perfect reference source for the newest high end trends worldwide.
For more information, visit the HauteReport.com website or email info(at)HauteReport(dot)com.
About Marble Media LLC:
Marble Media LLC is a creator of high-quality, content-rich blog sites that provide expansive coverage of relevant information to readers who make up a wide range of demographics. The Marble Media LLC team of expert writers covers a wide range of specialties including travel, food, health, fitness, social media, marriage, parenting, technology, weight loss, fashion and much more.
For more information on Marble Media LLC's offerings and advertising opportunities, visit the MarbleMediaLLC.com website, or email sales(at)marblemedia(dot)com.
###