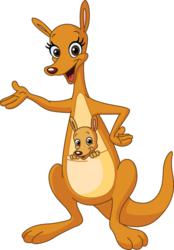 San Clemente, California (PRWEB) November 29, 2012
Mobile Drugs Screen, LLC - 100% Australian owned based in Southern California http://www.mobiledrugsscreen.com provides full service and guaranteed test results twenty-four hours a day, seven days a week – and demand is so great the service will soon be available nationwide.
Mobile Drug Screen Test Specialists — are drug screening specialist working full-time in the field, who come directly to your door, instead of clients requiring the services of a private lab — are in such short supply, as many established drug testing labs are being overworked. Additionally utilizing the services of a walk-in drug testing lab is more expensive and time consuming.
Mobile Drugs Screen, by comparison, provides reliable and proven drug screening care 24 hours a day, seven days a week for a fraction of the cost of traditional walk-in drug testing centers. All MDS specialists are certified, with extensive drug screening experience. Each is qualified to handle urine, saliva and DNA testing. The MDS solution is seamless and designed to free clients up to receive quicker and less expensive test results at their convenience.
"MDS is the first solution of its kind," stated company founder Brad Smith. "We exist to give our clients a viable way to receive high-quality services around the clock at a cost far lower than that which currently exists in the market today. Our clients are actually finding MDS to be a real alternative to full-time walk-in drug testing centers."
MDS serves clients in Southern California, including the Counties of Los Angeles, Orange and San Diego. To learn more, visit http://www.mobiledrugsscreen.com.
Contact:
Brad Smith
Mobile Drug Screen, LLC
310-746-3900
brad(at)mobiledrugsscreen(dot)com
http://www.mobiledrugsscreen.com