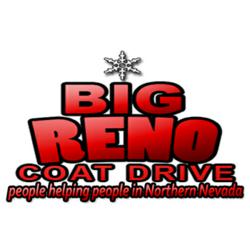 We are always excited to be involved with the coat drive, it has been great to watch it grow every year
Reno, NV (PRWEB) November 28, 2012
In 2005, the first year of the Big Reno Coat Drive, Mike Debold owner of High Sierra Cycling, signed on to help. High Sierra Cycling was the very first drop off location of the Big Reno Coat Drive. To date, the team at High Sierra Cycling has helped collect thousands of coats, to help keep people warm in this community.
High Sierra Cycling is a family owned business, the owner of the shop and his family, live in this community. They have been participating in community events for almost a decade. "We are always excited to be involved with the coat drive, it has been great to watch it grow every year" Mike Debold, Owner of High Sierra Cycling.
If you or your company is interested in donating a coat or sweatshirt to the 2012 Big Reno Coat Drive please visit High Sierra Cycling in South Reno or visit our website http://www.bigrenocoatdrive.org for drop off locations and details about the drive. We will be accepting donations through November 30th, 2012.
About The Big Reno Coat Drive
The Big Reno Coat Drive was founded in 2005 by Sean Nichols. The mission of the coat drive is simple "People helping People." Over the last 6 years with the help of local businesses and residents, we have collected over 5000 coats.
The coats we collect are handed out on the streets of Reno and Sparks; they are also given to the Reno Sparks Gospel Mission. We have been working with the Reno Sparks Gospel Mission for many years and they share the same passion for helping others as we do. If you have a local group or organization that needs coats, please let us know.