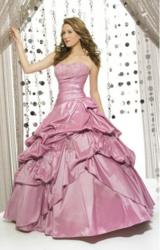 (PRWEB) November 27, 2012
Today, GownsOnlineSale.co.uk announced its wedding dress promotion for Cyber Monday had achieved great success, and the sales revenue, 35 thousand of pounds in total transactions, was more than double the entire amount in the whole month of October.
The promotion offered on that day reduced the prices of goods by half. It helped encourage people, especially young Internet users who are often less inclined to plump for relatively expensive items, to make purchases online.
Cyber Monday is the day following Thanksgiving weekend, and is considered to be a great business opportunity for the whole industry. A lot of online shops launched Cyber Monday promotions, and many of which had also offered discounts to give their sales a boost that day but hadn't released revenue figures for the day by press time.
E-commerce, which has become increasingly popular in recent years. On the website of GownsOnlineSale.co.uk, there are thousands of wedding dresses in different styles, and customers can find the style they like easily. In addition, the customers can get great discounts when checking out, up to 59% off.
Tracy, a girl from London, snapped up two dresses of the Bridesmaid Dresses UK series for herself on Cyber Monday. To her surprise, the orders arrived by lunchtime the following day.
GownsOnlineSale.co.uk's low wholesale prices, combined with effective transport service, make it a shopping destination for customers from many countries. Victoria Lewis, CEO of Gownsonlinesale.co.uk, said, "We hope, we can help customers who are in search of cheap wedding dresses."
About GownsOnlineSale.co.uk
GownsOnlineSale.co.uk is one of the best online shops for wedding dresses and wedding accessories at acceptable prices. GownsOnlineSale.co.uk provides fashion styles that reflect famous designers and latest fashion.
For more details, please visit http://www.gownsonlinesale.co.uk/