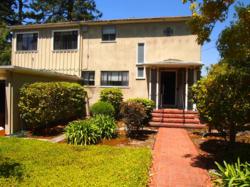 (PRWEB) November 27, 2012
After surviving the foreclosure crisis and nearly losing everything by selling her Oakland house and moving to a rental in San Francisco, sociologist Gini Graham Scott published her personal story: Living in Limbo: From the End to New Beginnings. The book describes her day-to-day experience of nearly running out of money, provides a social commentary on how the housing crisis has been transforming America, and highlights her amazing recovering after making enough from her home sale to start again.
The experience also inspired a series of projects, including a website to help others deal with foreclosure and bankruptcy problems – http://www.saveyourhouseandmoney.com and a series of books and films dealing with social issues. The first is a film The Suicide Party about a successful businessman about to lose his house and everything he holds dear. He decides to hold a "suicide party" with the help of friends; if he makes enough to save his house and get back on his feet, he'll live; if not he'll end it all. The party sparks a media frenzy and unexpected results, and it raises serious issues about suicide, inequality, the decline of the middle class, and more. A video introducing the film is at http://www.youtube.com/watch?v=56aZbUtP9yw. The film has gained strong support and $25,000 in contributions from investors and supporters towards its $50,000 budget. It is planned for filming in San Francisco in February and will be completed in May.
Additionally, Scott has turned her near foreclosure experience into short documentaries on middle class homeowners losing their homes called Middle Class Homeless; one is at http://www.youtube.com/watch?v=TBi-PC0xg-k. Scott also wrote and produced several music videos as social commentary, including Bad Bad Banks, which relates her story of losing her home at: http://www.youtube.com/watch?v=2sdw2IAuZYo
Her story is a symptom of the current economic crisis in which over twelve million middle income Americans are on the verge of losing or have lost their homes with underwater homes and mortgages they can't pay. Gini survived; she successfully sold her home and turned her life around.
Gini received a Ph.D. in Sociology from the University of California in Berkeley, a J.D. from the University of San Francisco Law School, and M.A.s in Anthropology and Popular Culture and Lifestyles at California State University, East Bay. She is getting an additional MS in Recreation and Tourism in 2013. Gini is a prolific author of over fifty published books, an expert on the topics of her books (appearing on Good Morning America, Oprah, and CNN), a university instructor, and an award winning screenplay writer. She is the founder and director of Changemakers Publishing and Writing, Changemakers Productions, and Behavior Research Associates.
For more information, contact:
Nancy Parker
changemakers(at)pacbell(dot)net
(415) 571-8282