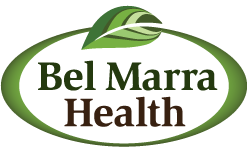 Several studies conducted at other medical schools across the country point to a link between weight gain and depression as well.
Toronto, ON (PRWEB) November 28, 2012
Bel Marra Health, well known for offering high-quality, specially formulated vitamins and nutritional supplements, supports a recent study showing the connection between the genes for obesity and depression.
For many years scientists have thought that genes were somehow linked to obesity so researchers at McMaster University in Ontario wondered if there could also be an association between genes and the depression. They examined 17, 200 DNA samples from 21 different countries. They studied their genomes, compared that with their diagnoses, based on criteria for major depressive disorders.
What they uncovered was somewhat surprising. A link between the gene known as FTO and obesity was discovered in the group. As well, it turned out FTO was associated with a reduction in depression, not an increase. With each additional copy of the gene, one's risk of being clinically depressed was reduced by 8 per cent according to the research.
The study's authors say this is the first time scientific evidence has pointed to the FTO gene as a protector against "major depression, independent of its effect on body mass index".
When it comes to depression, studies with twins and brothers and sisters have shown about a 40 per cent genetic association with depression, yet the McMaster research team points out those scientific studies attempting to link genes with depression have been largely unsuccessful to date.
The 8 per cent reduction in depression discovered through the McMaster University study is small, but significant enough to warrant more research, and enough to convince many people that being overweight doesn't mean you will necessarily be unhappily ever after.
Spokesperson for Bel Marra Health Dr. Victor Marchione says, "Several studies conducted at other medical schools across the country point to a link between weight gain and depression as well. It is often described as a vicious cycle…obesity and weight gain lead to depression. Depression leads to failed diets and eating, which ultimately lead to weight gain. Many of the studies have been based on behavioral research; a rigorous examination of human behavior through observation."
(SOURCE: "McMaster University Faculty of Health Sciences". Obese but happy gene" challenges the common perception of link between depression and obesity, November, 2012)
Bel Marra Health, the maker of Real African Mango, a formulation built in optimal dosages to help maintain healthy body weight, offers quality vitamins and nutritional supplements in formulations designed to address specific health concerns. All ingredients are backed with scientific evidence. Every product is tested for safety, quality, and purity at every stage of the manufacturing process. Furthermore, Bel Marra Health products are produced only in Health Canada approved facilities, going that extra mile to ensure our health conscious customers are getting top quality products. For more information on Bel Marra Health visit http://www.belmarrahealth.com or call 1-866-531-0466.