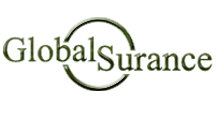 The Latin American Region has certainly been a challenge in 2012 with many insurers withdrawing from the market or restricting access for certain clients or nationalities
Hong Kong (PRWEB) November 28, 2012
The Latin American medical insurance market has been monitored closely by Globalsurance in 2012 and the previous success of offshore International health plans in the region has come to a halt. Recent financial performances and new regulations have seen offshore international health insurers pulling back from the market and they are unlikely to return.
Globalsurance clients will no longer have access to Bupa International's offshore plans, but will be able to benefit from a specifically targeted Latin American onshore product range. Insurers are explaining these changes are due to 'compliance requirements'.
International insurers now face the risk of punitive fines for the unlicensed sales of health insurance policies in several South American countries. These fines are measured in 'sizeable' percentages of global revenue. So it is understandable that Bupa and others will begin to introduce onshore solutions.
Compliance requirements are also affecting key players Nordic and Allianz Worldwide Care as both have had to change their stance in the market. Although Nordic will continue to honour existing policies and renewals, Globalsurance will no longer be accepting new applications with Nordic for the region.
Allianz Worldwide Care will now focus on maintaining a selective approach when choosing which countries and nationals they want to offer coverage to so some policyholders could be negatively impacted. However, Globalsurance will soon be able to offer customers a new plan specifically designed for the Latin America market titled the 'Allianz Global Pass'.
Globalsurance customers attached to Aetna policies will be pleased to note that their insurer has mostly avoided offshore plans so has remained strong in the region, providing policyholders with direct billing capabilities and generating high levels of customer satisfaction.
Nannecy Dulin of Globalsurance sees these trends in the market continuing, "The Latin American Region has certainly been a challenge in 2012 with many insurers withdrawing from the market or restricting access for certain clients or nationalities. We foresee more of the same next year and the region is going to increasingly require local onshore solutions and intermediary presence to be successful."
Globalsurance understands that high net worth clients are still targets for insurance providers in South America, but that they remain difficult to access. High brand value and onshore solutions will be necessary to succeed as offshore plans into South America are likely to further diminish in 2013.