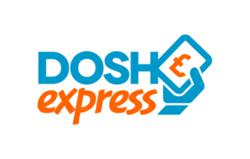 transport fees reduce the extra income gained from a job by 40% for the average low income earner
(PRWEB UK) 27 November 2012
A new report carried out by the Institute of Economic Affairs has sparked warnings that the high cost of fuel is encouraging people to live on benefits as driving makes the option of working less economically beneficial. The study showed that transport fees reduce the extra income gained from a job by 40% for the average low income earner. The honest lenders at Dosh Express are committed to offering useful financial advice to readers and as such have compiled a few points on how workers can save money on a daily basis.

Transport. With petrol costs soaring, it really is advisable to walk or cycle where possible, not to mention healthier and greener too. If you live too far away for this to be an option, ask around colleagues to see if anyone lives nearby that wouldn't mind car sharing. Those who use public transport would be well advised to look into the savings gained from monthly tickets, or through discounts such as rail cards.
Food and Drink. Prepare lunch before work. With the average basic supermarket sandwich costing more than £3, the price of lunch can really make a dent in your savings. Even those who already bring in their own lunch may find their daily spend creeping up due to the odd snack or take-out coffee.
Cut back on after work drinks. Whilst it's good to socialise and bond with fellow workers after a long day, hitting the pub at 5p.m. several nights a week is a sure-fire way to diminish hard earned savings. Set yourself a limit and stick to it.
Dosh Express is the Honest Lender, helping you get to payday. Based in Derby, in the Midlands, the company's mission is to provide a great lending service to thousands of our happy customers and be a great place of employment for our staff. Please visit doshexpress.com to apply for a loan, and if you are approved cash is usually deposited in your account within minutes, subject to status. Dosh Express, the trading name of Dosh Express Limited, is a consumer lender offering short-term payday loans, is a member of the Consumer Credit Trade Association (CCTA), and is licenced and regulated by the Office of Fair Trading.