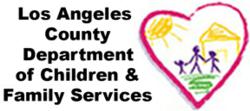 We have had great success training people from the LGBT community and providing children with safe, secure and loving homes.
Los Angeles, CA (PRWEB) November 27, 2012
On the occasion of National Adoption Awareness Month, agency partners with RaiseAChild.US to find safe and loving homes for waiting children. Los Angeles County is hoping that members of the LGBT community will come to a foster family recruitment event on December 4. The stakes could not be higher.
One chilly afternoon in January 2010, five-year-old Zion perches in a plastic chair at the desk of a social worker in Long Beach, CA. Like 35,000 other children in Los Angeles County's foster care system, he faces uncertainty. At his feet sits a black plastic bag with some shirts, pants and a stuffed Elmo. His social worker is on the phone, trying to find a bed for him to sleep in tonight.
At the same time, Los Angeles-based actor comedian Alec Mapa is on the phone with his agent. Best known for his roles on ABC's "Ugly Betty" and "Desperate Housewives," Mapa typically plays flamboyant—even ditzy—characters. Behind the typecasting, however, works a very organized and disciplined man, booking TV and film roles, scheduling stand-up gigs and working every relationship he has.
Mapa and his husband Jamie Hebert receive an urgent call from their social worker. Zion has been officially classified as an emergency placement and must be picked up immediately. Within the hour, they are driving to Long Beach. They were about to meet their son.
"This was not Zion's first time meeting strangers, so he played it pretty cool," says Mapa. "I think Jamie and I were more anxious about this auspicious first contact." Hebert explains their first minutes together. "We sat there on the floor and played 'Don't Break The Ice,' a children's game where you selectively knock away blocks under a polar bear figurine. I guess it could not be more apropos." Mapa explains, "In truth, we were the polar bears. It felt like our floor was about to give way."
"I wish we had 100 families like Alec and Jamie," says Robyn Harrod, their social worker and Adoption Director at Southern California Foster Family & Adoption Agency (SCFFAA). "Like all our foster parents, they commit to provide a stable home for children who need it. When things got tough, these guys did not give up. Watching this family take shape through fostering then adoption has been a great perk of my job."
On any given day, the Los Angeles County Department of Children and Family Services (DCFS) investigates 500 reports that a child may be in danger. Those children DCFS determines may be abused or neglected will be detained. At first, they all need foster homes while DCFS investigates. The juvenile dependency court ultimately determines which families can be reunited and who will have parental rights terminated. Once deemed a "ward of the state," a child is available for adoption. Ideally, these children will finalize their adoptions with the families that fostered them.
November is National Adoption Awareness Month. DCFS and other local foster and adoption agencies are recruiting within the LGBT community through a media campaign produced in partnership with nonprofit organization RaiseAChild.US. The campaign launches in Los Angeles with a recruitment event on December 4 in West Hollywood. Other events are planned in Orange County, the San Francisco Bay Area and New York City. At each event, Mapa will welcome LGBT prospective foster parents by telling the story of forming his family through fostering and adoption.
L.A. County Supervisor Zev Yaroslavsky endorses the work of the partnership. He says, "These agencies are finding innovative ways to engage our community to address the needs of highly vulnerable children. I applaud these efforts to recruit and support these foster families."
"We have had great success training people from the LGBT community and providing children with safe, secure and loving homes," says Sari Grant, DCFS Recruitment Administrator for foster care and adoption. "This outreach campaign is a great way to spread the word."
Join the RaiseAChild.US community on Twitter @RaiseAChild and visit RaiseAChild.US on Facebook at https://www.facebook.com/raiseachild