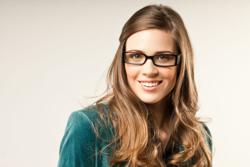 (PRWEB UK) 29 November 2012
By entering the code FIRSTFRAMEFREE new customers can choose from over 350 styles of frames.
Old favourites include the Derek Cardigan 3210 model, a pair of glasses whose half-frame, half-moon lenses are truly a spectacle to behold.
For those looking for something a bit different, why not go for the Tina Fey glasses – the glasses are named after the woman who made them famous aka Liz Lemon from the comedy show 30 Rock.
The offer also includes a free glasses hard case, tightening tool, a 336 day free returns policy and free delivery.
The offer lasts until the end of December and does not include luxury frames and glasses.
For those who want luxury frames, Lensway.co.uk is offering two luxury frames for £149 to all customers.
For those who prefer contact lenses over glasses, spend over £89.00 at Lensway.co.uk and receive £5.00 off the order and free delivery.
Why shop at LensWay.co.uk?
LensWay.co.uk is your complete optical store. With our state-of-the-art Optical lab, we offer incredibly fast service and one of the largest in-stock frame selections in the world.
With a 100% satisfaction guarantee, our promise is to deliver eyewear you love, at a fraction of the cost of an optical store.
About LensWay:
LensWay.co.uk has quickly become the UK's leading online retailer of vision care products, attributable to a combination of fast delivery, a customer-centric approach and great selection at the lowest possible prices. With headquarters in Windsor, Berkshire, LensWay.co.uk designs, produces and distributes the largest selection of glasses and contact lenses on the internet, including a unique combination of designer eyeglasses, contact lenses, sunglasses, and vision care accessories.
LensWay.co.uk is part of Coastal Contacts Inc. - founded in Canada in 2000 - which services customers across North America, Asia and Europe through the Coastal Contacts Inc. family of websites including: Lensway.co.uk, CoastalContacts.com, ClearlyContacts.ca, Lensway.com, Lensway.se, ClearlyContacts.com.au, ClearlyContacts.co.nz, Contactsan.com, Yasuilens.com, Maxlens.com, and Coastallens.com.
For further information please contact:
Mike Suh, Marketing Manager, mikes(at)coastal(dot)com, +1-604-669-1555 ex242
SOURCE LensWay.co.uk