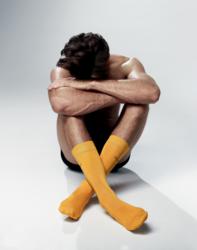 Panta Claus is Coming to Town is DGU's poetic tribute to the joys of buying underwear
(PRWEB UK) 28 November 2012
Men's underwear specialists Deadgoodundies.com have many talented staff, but one in particular has been appointed Pants Laureate. She has already penned two poems about pants, and now her third epic, set to pictures in a great new video, is ready for Christmas.
Panta Claus is Coming to Town is DGU's poetic tribute to the joys of buying underwear - or swimwear, or socks, nightwear or loungewear - as gifts for men at Christmas. The video, launched this week, has already gone viral.
The recording is extra special as former actor and voiceover star Stewart 'The Voice' Andersen was tempted out of retirement to record the rhyme.
Deadgoodundies specialises in supplying designer men's underwear and swimwear, along with socks, nightwear and loungewear from its best selling brands.
Founder Adam Davies is delighted that the new video and poem are raising a smile around the world: "When the first version was previewed we received an intriguing message from a friend who said 'well, it made the archbishop laugh'. We're hoping many thousands of people will enjoy the poem - and perhaps think afresh about giving underwear as a gift for Christmas. It doesn't have to be dull!"
The Panta Claus is Coming to Town footage is boosting video viewing at DGU's You Tube channel - now fast approaching 3 million views.
Company Information
Deadgoodundies is an online only retailer stocking the best in designer men's underwear and swimwear from all over the world including: (in alphabetical order) Big Boys, Body Art, Bruno Banani, Bum-Chums, Clever Moda, Doreanse, Ergowear, Gigo, Gregg Homme, HOM, James Tudor, Jockey, Joe Snyder, MaleBasics, MANstore, Mey Bodywear, Mundo Unico, Nils Bohner, Obviously For Men, Olaf Benz, Pikante, PUMA, Sloggi, Solar TanThru and Zoggs. DGU also stock selected loungewear, socks, T-shirts and more from their best selling brands.
DGU are incredibly media friendly and always have high res images on hand for fashion pages and samples for photo shoots as well as expert comment and market insight from partners Adam and Jane.
For more information contact DGU PR Jane on 01743 271615 (international +44 1743 271615) or email pr(at)deadgoodundies(dot)com