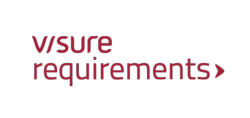 Organizations worldwide need more open and flexible solutions to improve their requirements process
Frankurt, Germany (PRWEB) November 27, 2012
Visure Solutions, the Requirements Lifecycle Management company, announced today certified integration of Visure Requirements with HP Application Lifecycle Management to help organizations ease compliance concerns by streamlining embedded software development.
The process-oriented capabilities in Visure Requirements allow companies to deal with the increasing complexity and criticality of the software in large-scale systems, by defining the process structure and the reusability model that will be used for the product variants. This way, companies will benefit from a tool capable to adapt to their current and future process, instead of having to adapt their process to the tool.
The integration between Visure Requirements and HP ALM provides development teams with a seamless Requirements Engineering and Test Management platform with bi-directional synchronization of requirements and test cases. Visure Requirements allows business analysts and quality assurance (QA) teams to share information, results, and comments with the engineering teams, keeping full traceability for change impact analysis in both tools.
The integrated platform eases compliance by reducing the amount of effort spent to achieve industry regulations such as Aerospace (DO-178), Functional Safety (IEC 61508), Medical (IEC 62304) and Automotive (ISO 26262), generating full traceability and status reports.
The open approach in Visure Requirements allows users benefit from open APIs and SDK, base their repositories in commercial databases such as Oracle and SQL Server and a whole set of import and export capabilities to standard formats that allow exchanging requirement information with other requirements management systems.
"Organizations worldwide need more open and flexible solutions to improve their requirements process," said Fernando Valera, Alliance Manager, Visure, "Working with HP, customers can bridge the gap between market needs and business requirements dealing with shorter release cycles, reduced budgets, and obsolete and changing requirements."
Visure Solutions will showcase real-time demonstrations of the Visure Requirements integration with HP ALM at HP Discover on December 4 and 6 in Frankfurt Germany.