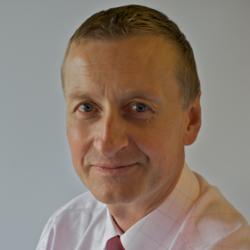 High Wycombe, Buckinghamshire (PRWEB UK) 30 November 2012
Skillweb has created a Family Portal and Customer Portal for the respective solutions, enhancing end-user experience yet further.
Using a secure site, authorised family members can now see the times care is given through SmartTask Attend Community Care's new function. Similarly, security firms can offer customers the ability to view when an operative attends a site and what actions have been taken through the Security and Mobile Guarding portal.
Speaking about the solutions, Paul Ridden, managing director of Skillweb, stated: "The SmartTask Attend Family portal enables care organisations to transparently share visit data as it is collected by care staff, empowering family members to be confident that their vulnerable loved ones are receiving care as expected. The portal also provides an opportunity for care organisations to demonstrate their commitment to transparency and to offer additional services to expend revenues as personal care budgets become more prevalent.
"In terms of Security and Mobile Guarding, it is common that in security organisations today service desk or admin teams spend significant time collating visit data in to spread-sheets which are then sent to customers so they can review guard rounds and visits by mobile guards. Often these reports are only used in the event of an issue but add a significant burden to the admin teams work load each week.
"With the customer portal in SmartTask Attend Security organisations can empower their customers to view guard attendance data as it is collected reducing the admin burden of producing visit spreadsheets and demonstrating to your customers your commitment to transparency which comes with implementing a scanning / tracking solution."
The Family Portal
The family portal capitalises on the transparency already offered by SmartTask Attend Community Care, the easy to use home care software that records the arrival and departure of care workers.
Staff swipe their mobile phone over a tag/label unique to a service user's home, sending accurate up-to-the-minute data back to their employers about their rounds. This allows providers to record when contractual obligations have been met, which can then be used as proof of a company's ability to deliver services.
Now family members can also keep track of the care loved ones receive by quickly logging onto the portal to review any period over the recent past when a care visit may have taken place. This provides assurance that loved ones are receiving the necessary care and acts as a clear benchmark of time spent with patients for all parties concerned.
This enables providers to differentiate themselves from others in the market, improving the customer experience and generating new untapped revenues from family members. As personal care budgets get rolled out in the UK, this will become even more vital, as businesses compete for patients. Such a function will also enable providers to distinguish themselves on the government's new Provider Quality Profile tool, which supports people making care choices and allows individuals to search and compare any Care Quality Commission registered home care, residential or nursing provider
The Customer Portal
SmartTask Attend for Security and Mobile Guarding uses mobile phone technology and NFC tags to track operatives during their rounds, acting as a point of loan worker security and increasing operational visibility.
The solution sends up-to-the-second data to businesses about the whereabouts of security staff, their rounds and locations visited. Guards simply swipe their mobile phones over a tag/label unique to a site, registering their presence.
Using the new Customer Portal, end users can see when a guard attends their site and what actions have been taken. This increases transparency and enables businesses to hold firms to account for any contractual failures, e.g. guards consistently failing to turn up for patrols.
Furthermore, by providing secure access to risk assessment and site specific data at the point of scan, SmartTask Attend for Security and Mobile Guarding helps to improve a company's health and safety record. Simplifying the storage and distribution of risk assessments to security guards enables them to access assessments when entering a site or zone, enhancing lone worker protection.
About Skillweb
Skillweb provides mobile computing solutions that enable businesses to better track the movement of goods and to manage their mobile workforces.
The company has been operating for over 12 years, deploying end-to-end tracking systems for an international client base, and is now responsible for in excess of 25 million transactions each month worldwide.