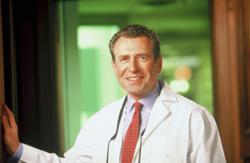 We sought to make whitening your teeth easier and without the mess
New York, NY (PRWEB) November 29, 2012
The dental practice of Dr. Jan Linhart, DDS is proud to announce the arrival of PearlinBrite Whitening Enhancer, a revolutionary toothbrush based teeth whitening product that will change the way people brighten their smiles forever.
PearlinBrite Whitening Enhancer is applied to your toothbrush directly on top of your usual toothpaste. By adding PearlinBrite Whitening Enhancer to your daily tooth brushing routine, you can effectively brighten your smile without having to rely on messy trays or strips to get the job done.
"People often complained about the difficulty or mess created by the traditional trays or strips used in home teeth whiteners. We sought to make whitening your teeth easier and without the mess," said Dr. Linhart.
While any FDA approved toothpaste will be complimented by adding a strip of PearlinBrite Whitening Enhancer, for best results, Dr. Linhart recommends pairing the gel with PearlinBrite Aloe Vera Toothpaste with Fluoride.
PearlinBrite Whitening Enhancer is a Hydrogen Peroxide-based formula that has been seamlessly combined with the gentle carrier Poloxamer 407. Meticulously developed by Dr. Linhart himself, this highly effective, fast acting gel provides a nonabrasive, fresh feeling, teeth whitening experience, whether you are visiting Dr. Linhart's office for a dental appointment, or enjoying PearlinBrite Whitening Enhancer in the comfort of your own home.
"The result will leave your teeth whiter and brighter!" exclaimed Dr. Linhart of this marvelous new whitening enhancer.
Pearlinbrite Whitening Enhancer is now available for purchase at the dental practice of Dr. Jan Linhart, DDS and coming soon on his websites http://www.pearlinbrite.com and http://www.drlinhart.com.
Dr. Jan Linhart, DDS, is a Manhattan based cosmetic dentist who attracts patients from all over the world. Stop by our Park Avenue Manhattan office to inquire about procedures such as our implant dentistry or teeth whitening as well as other procedures such as orthodontics, porcelain veneers and more.