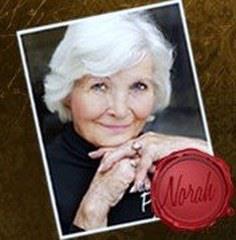 Phoenix, AZ (PRWEB) November 28, 2012
For several years Norah Guide, certified Astro-Clairvoyant with Premium Astrology has been providing public readings and private reports for men and women all over the globe. These services have tremendously added to the quality of life for many people of all ages, as is evidenced by Norah Guide's growing fan base and testimonial stream. The astrological reports and services received by Norah Guide are intended to guide people on their spiritual path of enlightenment for the most abundant and prosperous life possible. For the first time ever, Norah Guide has taken her walk with her clients and friends on a more intimate pace through the launch of her new social media platform. In this busy holiday season, Norah Guide will be using her social media platform to offer "inside information" on what the stars have in store this holiday season, to help her friends and followers make the most of their money in the most expensive shopping period of the year.
Starting with the daily astrological reports Norah Guide provides on her Tumblr blog, Norah will use the astrological events to predict which days are favored for the purchase of large ticket items, and on which days of the holiday season you should stay out of the shops. Whether her readers prefer to shop online or off, Norah Guide is very proud to provide this insight and information to her readers to ensure they experience the most abundant holiday season possible. She will even predict what will be the best days to use those holiday gift cards that start burning a hole in people's pockets as soon as they get them.
Norah Guide will be preparing Daily Tarot readings at Google+ to provide practical tips on getting through the holidays using ancient symbolism that she merges with cosmic events to make incredibly reliable predictions. At Facebook she provides her friends with Daily Money Tips and Daily Career Tips that assist readers in making the most financially secure and professionally sound decisions as the year 2012 comes to a close. Most holiday shoppers today know to keep an eye out for certain dates where the doorbuster savings are significant, but the advice Norah Guide can provide during the holiday season on Norah Guide's social media platform goes much deeper and is much more detailed than that.
Retailers and economists all over the world have predicted spending this holiday season to be higher than ever before. Many people on the other hand are wondering how that is even possible in these uncertain times. Norah Guide has already predicted this will be one of the most loving holiday seasons for most of the people that she knows, and her advice to navigate this expensive, and stressful period will prove invaluable for all of those on a path of spiritual enlightenment. When she is not available online, Premium Astrology offers live Customer Support twenty-four hours a day, seven days a week.
###
Premium Astrology is proud to have had the privilege of helping men and women all over the world enhance the quality of their lives through services of spiritual enlightenment. Premium Astrology provides fast and reliable astrological reports and a wide variety of other services through the experience of Astro-Clairvoyant Norah Guide. The individual success of each of their clients is their highest priority, and Premium Astrology is available to provide live support twenty-four hours a day seven days a week.