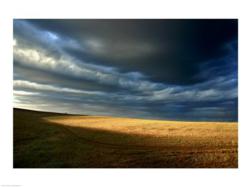 Delray Beach, Florida (PRWEB) November 27, 2012
PosterNation.com recently increased its inventory to include more nature and landscape posters. The online retailer is best known for its wide selection of music, movie and inspirational posters, but has been working on increasing its inventory in other subjects.
A beautiful art print creates an eye-catching focal point in any room. Whether it's a seasonal landscape, travel image or a tranquil beach, PosterNation.com offers the top choices in landscape art prints when it recently added thousands of images to its inventory.
Francois Buchs, co-founder of PosterNation.com, said, "Our expanded inventory now offers our online shoppers even more reasons to shop for art prints at PosterNation.com. Our daily deals provide customers with significant savings so they can get high quality posters, framed or unframed, at affordable prices."
The expanded inventory includes: seasonal landscapes, scenic mountains, beautiful beaches and much more. The new selection of posters is available now, just in time for the holiday season.
###
About PosterNation.com
PosterNation.com offers thousands of high-quality framed art prints and posters featuring themes that include: sports, movies, music, pets, animals, travel, motivational topics, hot people, vintage celebrities and more. The frame shop allows customers to customize their purchase by selecting the cropping, matting, framing and glazing for a framed art print or poster. Please visit http://www.PosterNation.com for more information.